#KetoAide
calorie free electrolyte water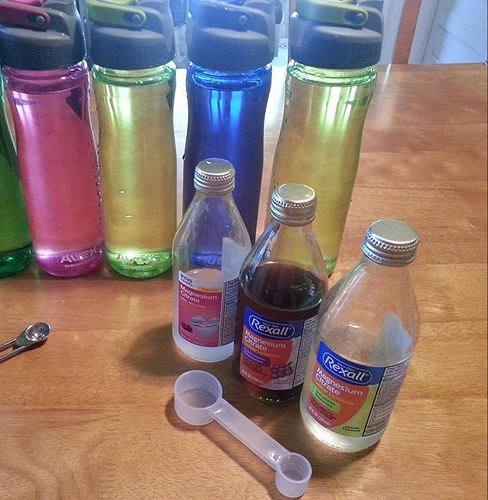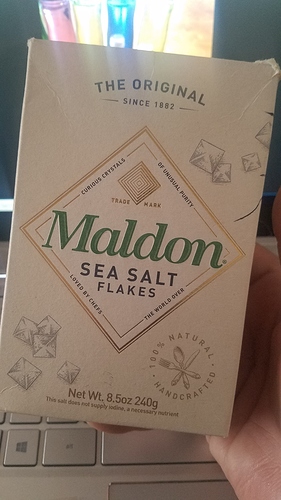 24 oz filtered water(or tap water)
1/8 teaspoon Maldon sea salt flakes (ANY type of salt will work in this recipe because the goal here is to add SODIUM, which ALL salt has)
Some salts taste better than others, and some, such as Himalayan pink, Celtic gray or Real Salt, contain trace minerals as well
1/2 Tablespoon magnesium citrate
Mix well. Refrigerate for best taste.
Magnesium citrate is sold at most drug stores in three flavors, lemon lime, grape, and cherry. It adds a slight flavor to the Ketoaide . It is inexpensive at $1 per 10 oz bottle.
I use Maldon Sea salt flakes for the sodium. I add 1/8 teaspoon. (1/8 teaspoon adds 265 mg sodium). You can add more to taste.
Remember salt is a compound. Sodium chloride. I am referring to the milligrams of sodium in a measurement of salt.
Each bottle of KetoAide provides
265 mg sodium
75 mg magnesium
I drink a minimum of two bottles KetoAide a day when fasting, sometimes three. I also drink coffee, tea, and plain water. Seems to work very well for me.
265 mg sodium
75 mg magnesium
I changed my recipe a few months back because the people I work with at IDM do not recommend potassium supplementation. It's not safe to do so.