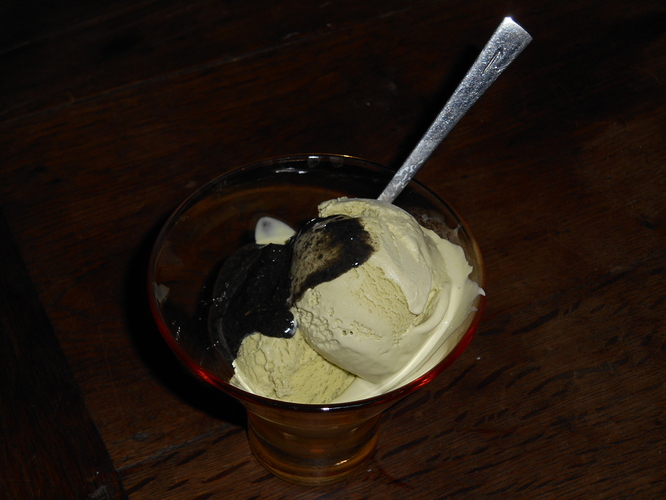 Real quick and easy with an ice cream machine.
400ml heavy whipping cream
3 egg yolks
a cap full of vanilla essence! maybe 1/2-1 teaspoon?
2 tsp matcha green tea powder
1 T sweetener (heaped)
Blitz with a stick blender and dump in the ice cream machine.
I added to this today when I made for a friend (non keto - LOVED it) with a black tahini sauce (tahini, cream and a splash of vanilla - really doesn't need sweetener) and toasted coconut flakes. SO good.
Black stuff is a dollop of black tahini paste. Thanks @richard for the tip.