Tonight I decided to go back to my old favourite to mark the start of Jubilee double bank holiday weekend:
Fried sliced lamb's liver with sautéed (after steaming) shredded savoy cabbage, with sautéed onion, garlic, peppers, butter and smoked lardons. Liver was slightly overdone for me, as they were thinner slices than I usually get, but still nice.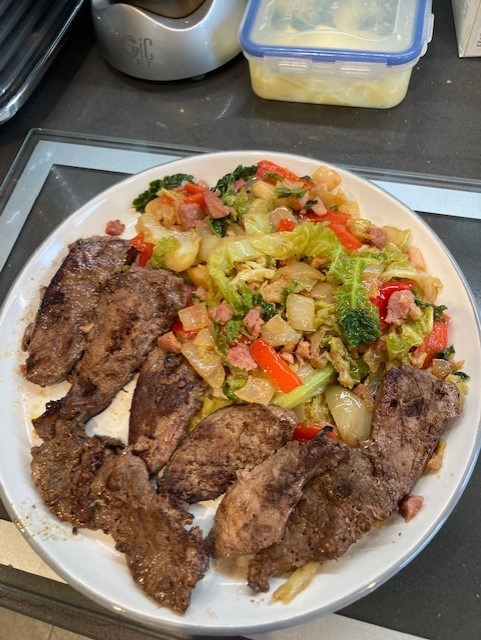 I have enough of the cabbage, onion, garlic, pappers and smoked lardon mixture left over to combine with some sort of meat cut tomorrow…although to be fair, it's almost a meal in itself.