OK, have tried fasting. Not really as hard as I thought. Have been monitoring my ketone levels too. Here's my ketone levels for the last two weeks.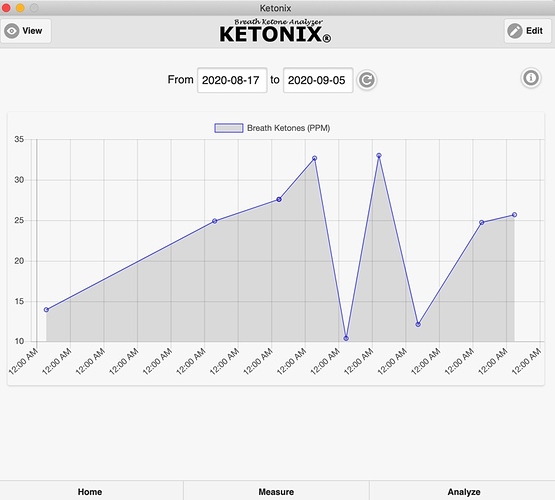 My fasting has been nothing but coffee with splash half and half in the am. ( Have seen both sides of the argument of coffee with cream or not. Morning coffee is my one vice.) I know I fell off the wagon August 24/25 by eating carbs and got back at a keto diet after that. I've been fasting by skipping breakfast and eating lunch at 1pm and dinner at 8pm. For the past four days I tried skipping lunch and only eating dinner around 7-8. Not as hard as I thought to not eat. I drank water all day and if I thought about food I'd drink water. Never really had a grumbling stomach. (Been low energy and disinterested in most things but can't necessarily blame it on the fast, as I've left that a lot during the pandemic and unemployment.)
Looking to kick start some fat loss. Since starting keto have not been able to exercise as I usually go to the gym, which is closed. I recently bought some dumbbells , and have been working out in the am using them. Have been looking for some kind of other thing I can find, possibly crossfit, if I can find a place that is open.
Since beginning my keto journey have not really seen big results. No keto flu, no dramatic weight loss. Don't feel much different. Though I have been using a scale that I think is prone to innaccurate weight readings. (How can I gain 3 pounds overnight?)