Late breakfast, after a refreshing morning walk enjoying the misty rain. Always makes Nature smell even fresher. Now the sun has come out too. First meal: Lamb liver and patties made from minced lamb from my favourite grassfed butcher.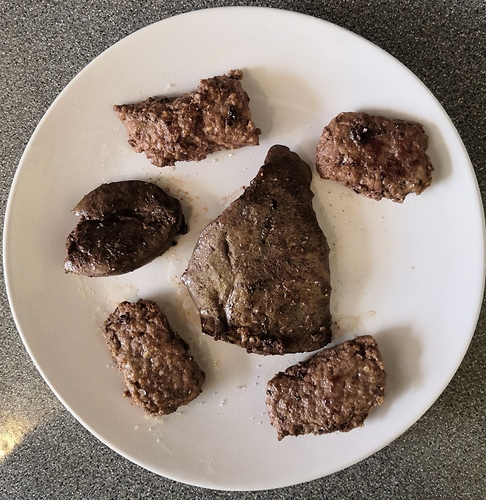 Followed by a plate of eggs as was still hungry.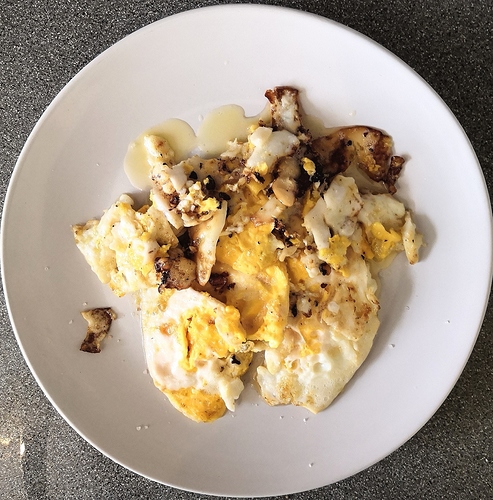 After these two meals for my late breakfast, I am absolutely full, but will probably have some more lamb patties/burgers later. The beef tallow I bought from my butcher has been a great success, really great to cook with and I like scooping out some and eating as a snack, sprinkled with salt. Been having some lovely days in Spring and there's still a little left of the cherry blossom trees though their flowers are vanishing, but there are so many other beautiful trees, shrubs and flowers to enjoy too. Looking forward to Summer though, my body loves that sunshine and heat that comes along with it, and really lifts both spirit and energy.