Stupid leftover coffee brought cream, then a bite of meat and half a deviled egg… In the morning. Why I have such crazy days lately…? But now I will patiently wait until proper hunger and go for OMAD in the future. I avoid coffee until eating, it triggers eating way too easily. Not as bad as broth/soup (my perfect gateway food) but it's risky. Good I want to quit coffee, at least for weekdays.
Today I eat leftovers: deviled eggs, various pork roasts, fried chicken liver, maybe some smoked pork ribs…
I have cream and my no coffee policy, I have ideas but I depend on Alvaro too… Easter reminded me of the existence of egg liqueur so I made some. It's carnivore-ish enough for me, well my recipe is almost just creamy yolk

(I looked at the original recipe later, I used 1/25th of the rum and 1/6th of the cream and didn't bother with whisking it over heat. I liked mine :)) It's a dessert, I don't want it to be super alcoholic… And I don't get why would anyone sweeten it even more. I tasted it and promptly made a dessert for Alvaro from it… I mostly just was curious if I can make some, I didn't want such a thing now (and considering I had egg liqueur only a few times in my whole life, I don't need or miss it at all, I just like eggy things, a tiny alcohol is fun and 200ml cream is such a huge amount that I never have an idea what to do with it unless I put it into zillion coffees). So I barely consumed any. It was a bit too salty for a dessert for me, I often have this problem with eggy desserts. Egg has so much sodium, I feel it. But it gave me new ideas.
We still have many daffodils but no new ones anymore, tulips are coming! (There is a tiny red here ;))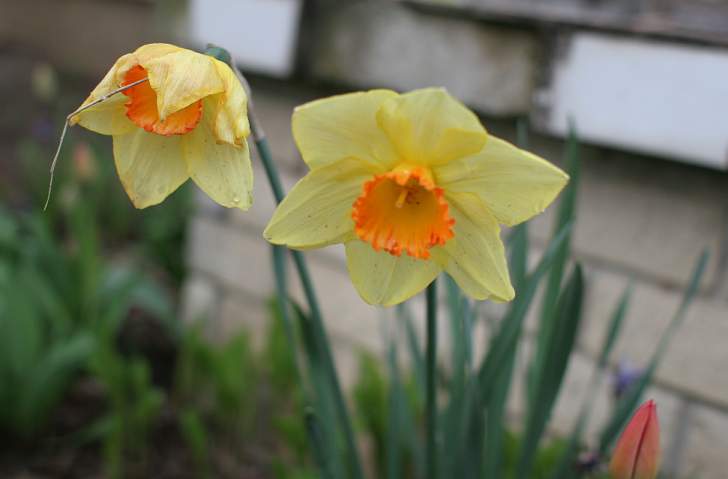 […]
We got rain and my photos didn't happen when we had sunlight and some got blurry, but I have more…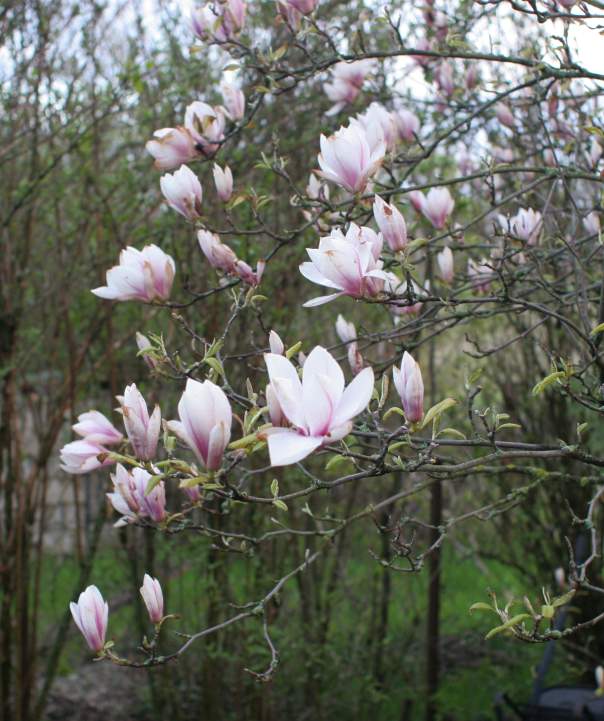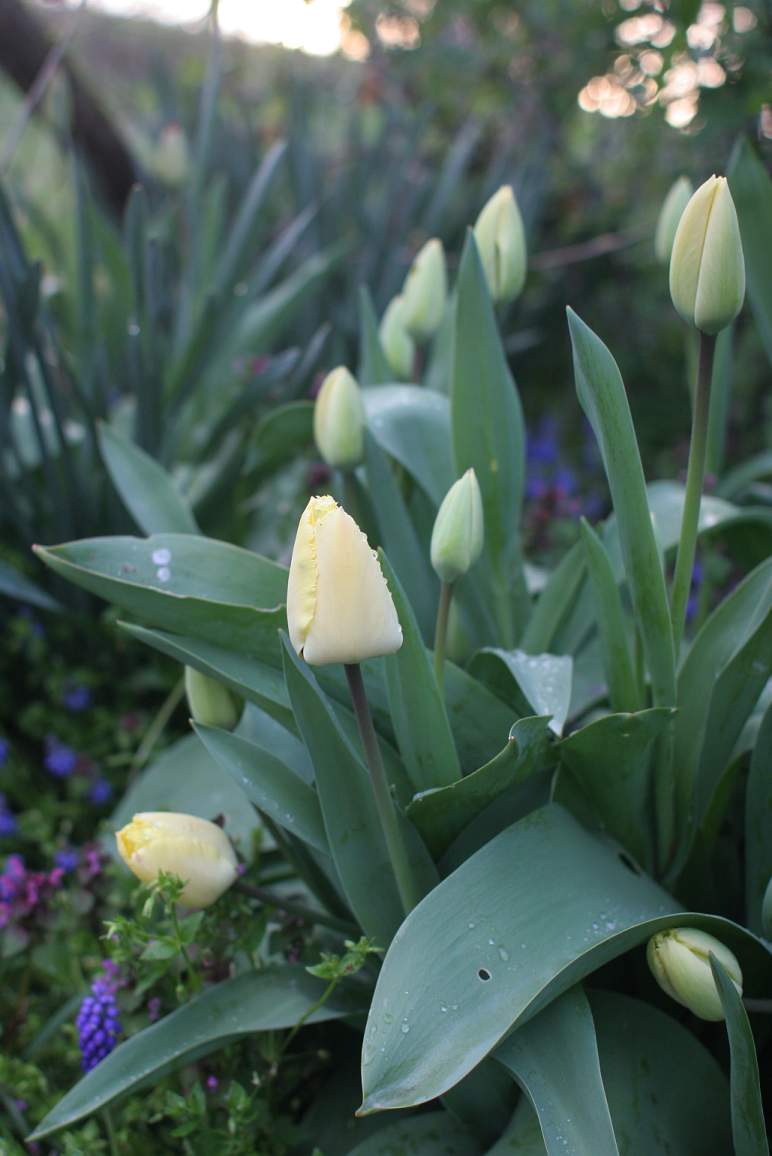 I wasn't really hungry today (didn't track but surely didn't eat much) and didn't touch the liver. Made a bunch of sponge cakes and enjoyed some smoked rib with it. Yum. Alvaro better tastes it before we run out! But it's salty fatty smoked stuff so I use it in moderation


Could have been a better day (it wasn't pure carni and I had 3 meals in total and there was the coffee too), hopefully tomorrow will be right. But I walked 12km at least, my workout got abandoned too soon though (but it seems I am in good shape) so I need to do the whole thing tomorrow!
Weather forecast says tomorrow will be sunny (I plan to go to the village to buy 90 eggs) and then 2 rainy days so I better dig up the second half of my tiny veggie patch, I wanna sow a few things more… Today I sowed the cornflowers

And I felt something is missing so I just ate some more meat. Tomorrow I will need to get out something from the freezer…