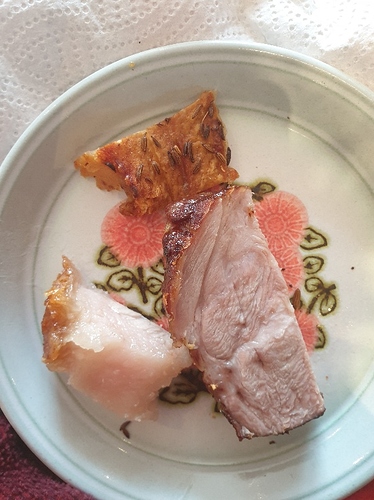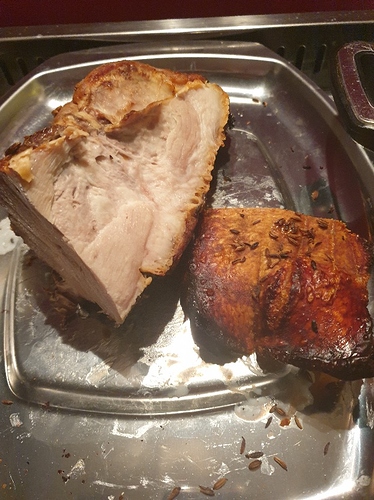 Brunch was small sirloin steak and 3 eggs
Picked on the pork and crackling once it was cooked and then again for dinner some more pork and crackling.
…and a bit of cheese.
@Fangs yes I really cannot wait to be able to sit out quietly and reflect on what an absolute pain in the proverbial it was having to de bramble and de ivy every flippin year. I know I will be saying why oh why didn't I do this sooner lol … just hate parting with money hahaha fence and gate all erected now and starting on the wall tomorrow and I think they will be using the whacker on the hardcore. … all weather permitting of course.
And Raymond is doing well at the moment. Loves that he is back dancing and we are going at it gently and not over doing it even though I know he would love to be going every night lol. I am being a bit choosy now as to which venue I want to go to because before lockdown we would go sometimes 4 times a week and I do all the driving and some venues are quite a distance. Then when you get there its crap with unfriendly people crappy music bad floor… now I just want to dance where I know the floor is danceable and the people are friendly and music good. I don't mind how far I have to travel to achieve that. .