After my first couple experiments with sous vide here and here, I decided I'd try again with something other than my Breville kettle as the 'cooker'. I know I could purchase a purpose made sous vide immersion device. They're not expensive at the low end. But I thought, yes but it's a single purpose gadget totally useless for anything else. So…
I like the idea of multi-use devices and in this case I liked the idea of not having a device drawing electric current steadily for a few hours. Thermal cookers offer the possibility of 'heat and wait'. These are essentially pot sized stainless thermos containers. The good ones, however, are pricey although there is quite a range of both prices and quality, I'm sure. They're certainly big enough to use as a standard cooking pot even if not retain a steady temp for several hours.
After looking at thermal cookers I realized that they're just the big cousins of stainless thermos food containers. There are many of these and even the high quality ones are a lot cheaper than thermal cookers. Smaller as well although they are available up to 3 quarts/liters. That's big enough to submerge a piece of meat. So…
I bought one of these in the 1.9 liter size:

It looks nice: shiny stainless steel, however, on first test it lost nearly 10℉ (5.6℃) in 90 minutes. That's not good enough. Half way through my 3 hour cook time I had to remove and add hot water. Not good.
I could just spring for this which is my next choice:
But before doing so I decided to try my QIAOXIN 1.9 with a little thermal reinforcement. So I bought one of these from Walmart in 10 liter size: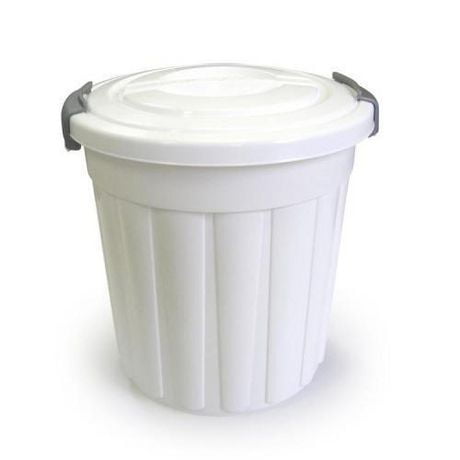 This is big enough for the QIAOXIN 1.9 to fit inside with enough space all around to add some insulating material, like this:
Although I purchased this nice white sand from Mr Pets here in North Vancouver.
Testing soon. Will advise.