Yesterday I had a lay in for a change and had a good talk to myself, really didn't know whether to continue stair running and thought what reasons to carry on with them. I got out of bed and my back was so stiff from the thrusters in Saturdays workout at CF that I thought 'get them there stair runs done gal!' And that eased off all the stiffness. So i am carrying on for my health, body, fitness, and time management, not for the challenge as I have proved I can do the challenge. As i was running up and down the stairs I just kept thinking I hope I can still do this well into my 70's.
Went for a lovely 5 mile walk and talk around the nature reserve with my daughter qhich i always enjoy. We caught up with the past week or so. Weather was sunny and fairly warm.
All I ate on Sunday was chicken chicken and more chicken phew. I was all chickened out!
This morning I didn't feel so good and my mood was quite low. The weather was naff but I reckon it was the chicken that was causing the low mood. I had cooked so much of the chicken that i didn't want any wasted. Stair runs done but felt hard as my energy levels were lower.
Stayed in today as it is the weather has turned back to winter, winds and rain and cold.
Chopped up the last of the chicken and had some sautèd for brunch with butter and cheese which was nice as I haven't had it like that for a while. Dinner was rump steak, bacon n eggs. Snacked on some cheddar.!
Work tomorrow, up at 4.45am so early night tonight.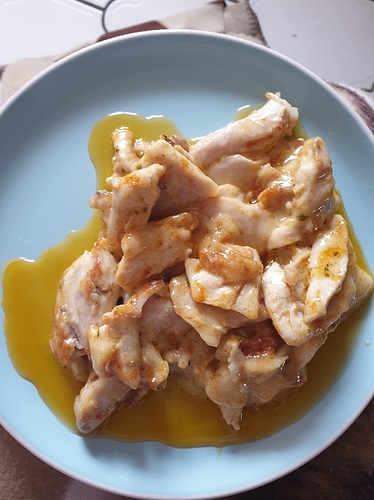 20210503_111858|374x500