Sigh.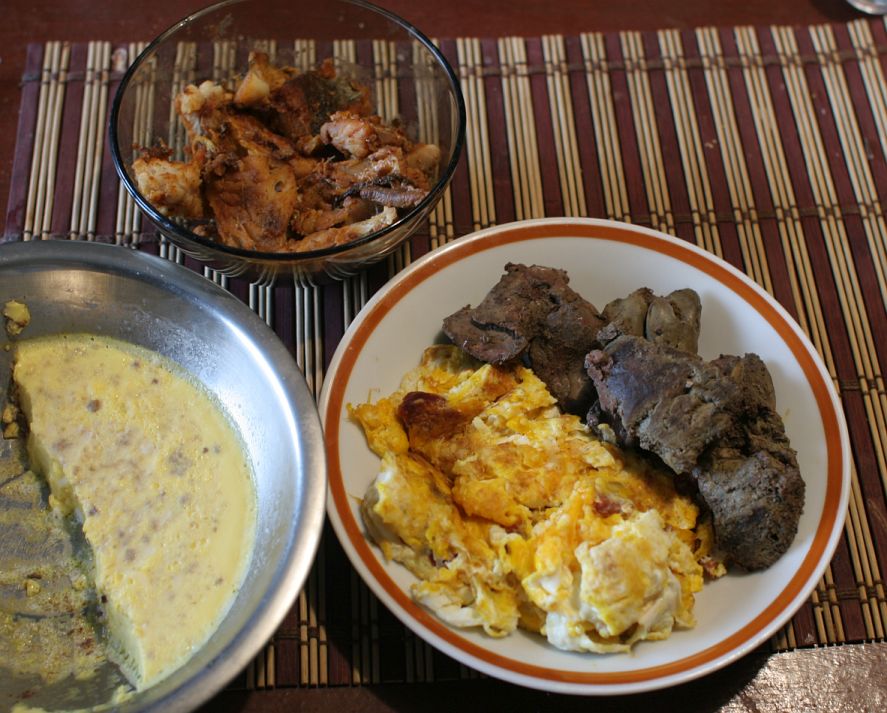 It was just for the first few courses of my OMAD… I barely ate some and stopped. I am kind of hungry…? Not very much… And my appetite is very negative so I can't eat.
Now I wonder if the problem is my food being not appetizing at all (I ate all the eggs and even 2 sponge cakes and a tad sausage)… Liver and fish aren't THAT great but I usually can eat them just fine and I used the full "seitan treatment" on the fish. It's a very effective combo of spices and a condiment to add flavor to some mostly tasteless dish.
I wondered about some pork and nope, I managed to bring down my appetite to the point where no food seems nice.
Oh well, I don't really complain, I can use a big calorie deficit - but I surely will eat later anyway.
The egg pudding was nice, I like pork soup (unsurprisingly) I just don't want to buy pork chuck with bone again. It should be mere pork bone or pork with turkey bones. Or I will try to make meat soup without bones, for some reason I never do that…
I don't even want pancake, how messed up is that? And I have some nice mascarpone-sour cream filling for it.
I probably ate way too much yesterday. Oh satiation just arrived, neat