This is my buddy Mojo, usually just called Moe, in one of his favorite places. On top of nice dark clothes so his white fur stands out on whatever I'm wearing.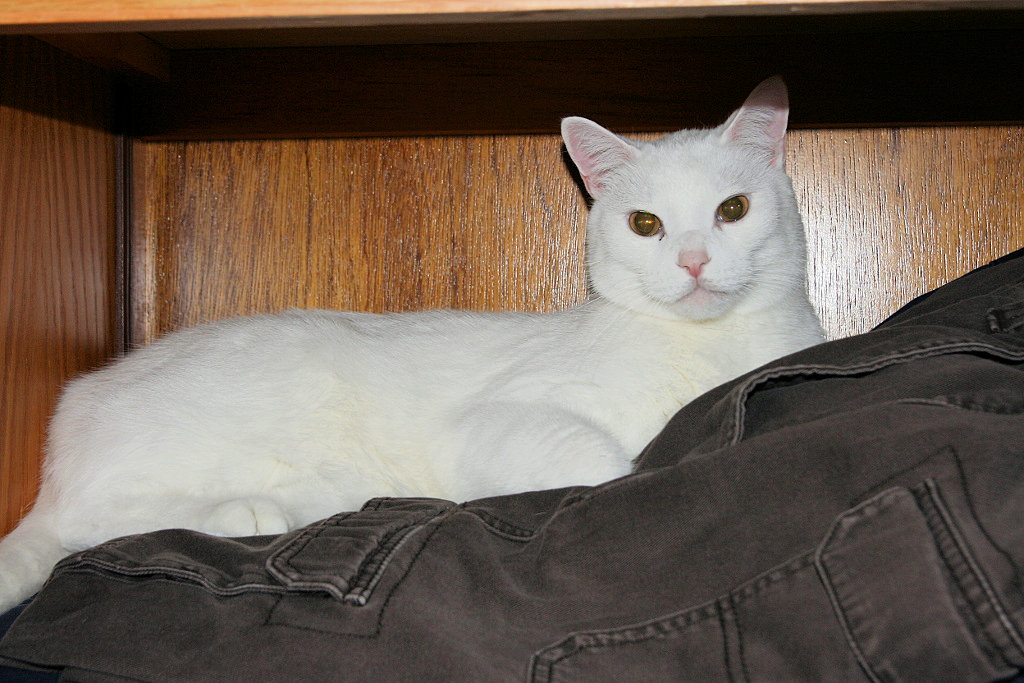 Moe suffers from an excess of personality and would prefer we lie around and snuggle with him all day. He also endures allergies with runny eyes (just like me) which leads to being a mouth breather at times (again, just like me) so I really empathize with him. His metabolism is miles better than mine, though. He's the only cat we've ever had who routinely has the veterinarian gushing over him.
This is Aurora, usually just called 'Rora or Punkin.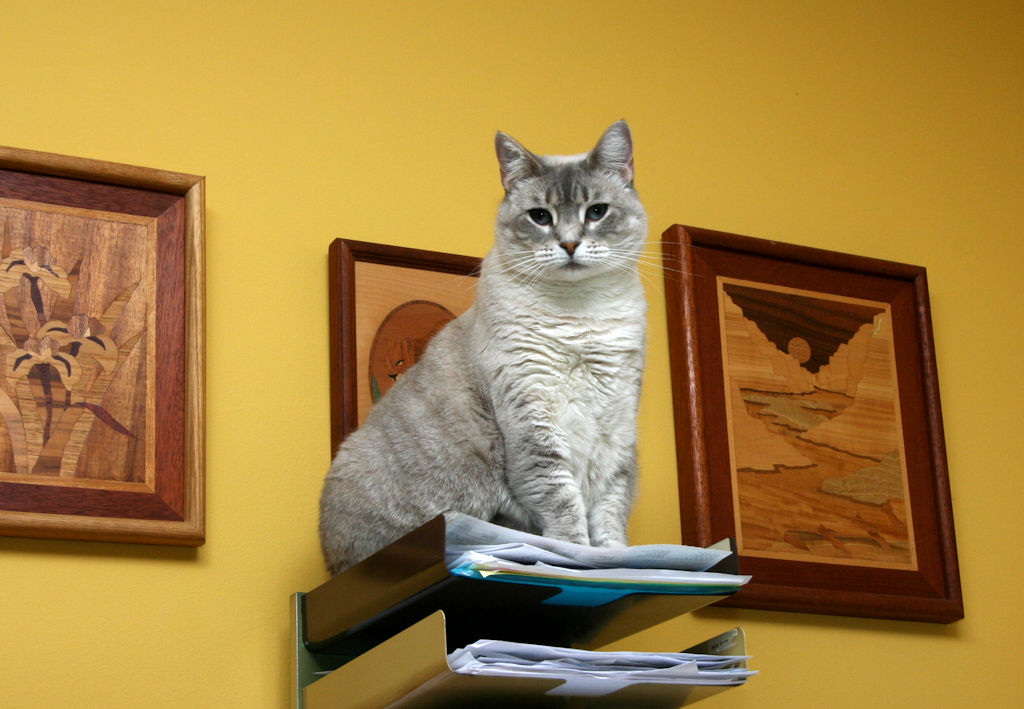 While Moe's a long, lean cat who can put his hands on the kitchen counters without working hard, she's more rounded. The vet always marvels how good her blood work is. Including blood sugar. She's a carboholic, though, and will only eat dry food. We try for the lowest carb stuff we can get, but it's always a struggle.
Both are rescue cats who have been living with us just over 9 years. IIRC, they're both 12.