Since we have a thread for dogs, I thought why not one for cats?
We adopted 2 brothers 2 years ago. Their mother and 2 other pregnant females were dropped off at a housing development in a town about a half hour from here. Luckily, they ended up coming to the home of a warm-hearted woman, Betsy, who kept them and the 13 resulting kittens fed.
We had applied to the local cat rescue organization to adopt a couple of cats, but were turned down because of our age. They didn't explicitly say that, but we could tell from the wording of the rejection that that was the case. In retrospect, I'm glad that happened, otherwise we wouldn't have our orange boys.
After the rejection, I came across this picture that Betsy had posted and we fell in love.
Barney (in front) and Burt stole our hearts.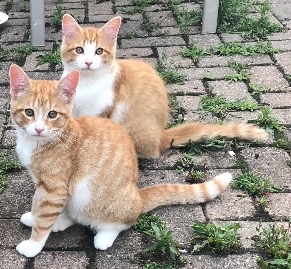 Since they were nearly feral, they aren't lap cats, but they do like being next to us on the sofa and Barney likes to ride on the seat on my rollator, especially when I'm getting something out of the refrigerator, LOL.
Here they are 2 years later. As you can see, they're very uptight and nervous-NOT.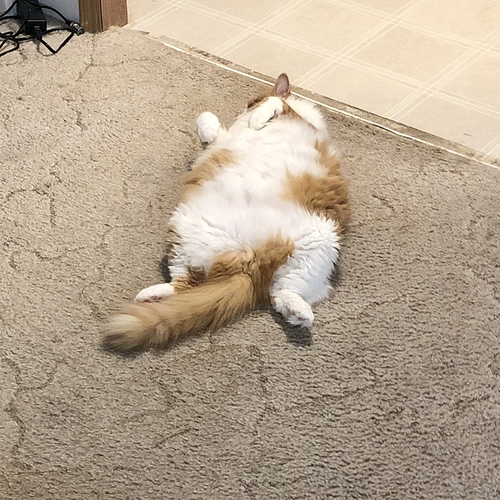 Burt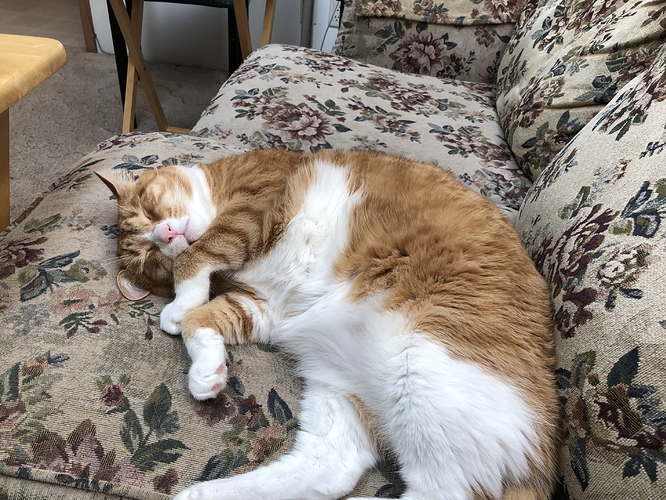 Barney