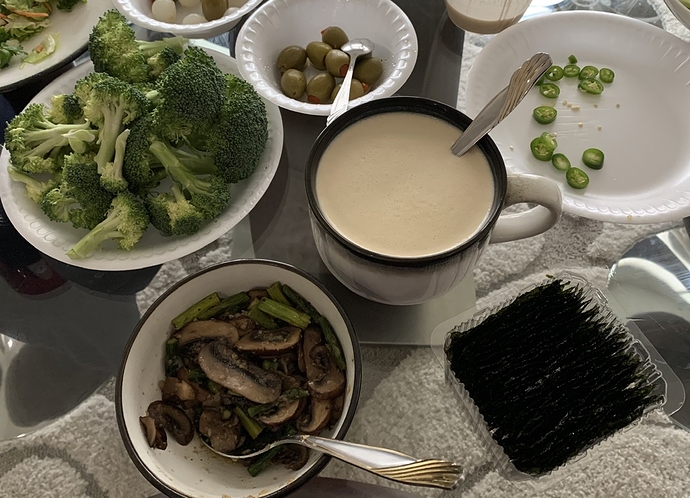 And here's an example of what my vegan PSK OMAD looks like. That large cup of pea protein soup has most of the 0.9g/lb lean mass protein I consume.
If I'm on the road in a hotel room: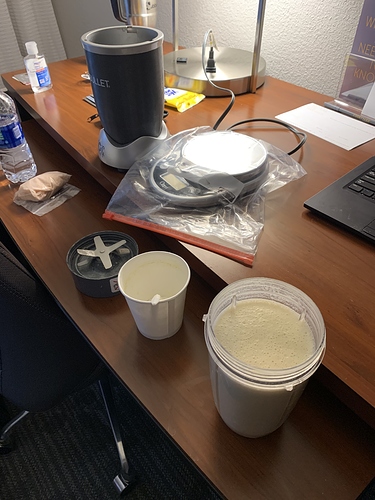 Just the essentials - pea protein, vegan bouillon and hot water from a coffee maker.