I posted the last pieces of my goat into my food pic thread… Oh well, I post it here too: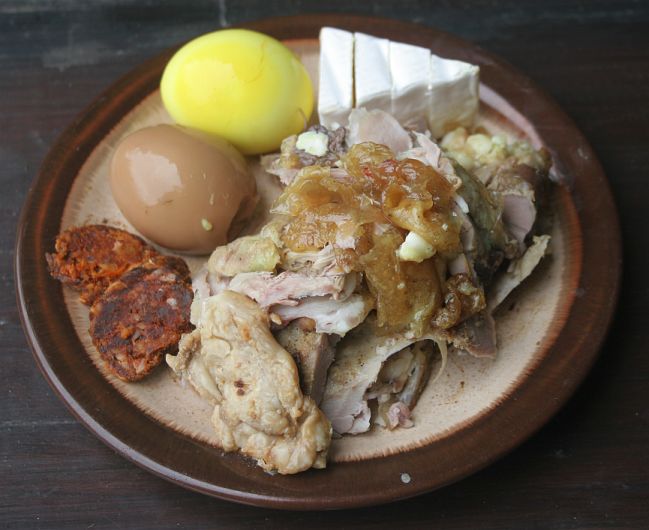 I ate this yesterday, it was nice. Pickled eggs, pork sausage, some brie… I usually eat Gouda but sometimes I see Brie on sale and it's a nice stuff to have now and then. Something different. Still, Alvaro ate most of it. I am more like a Gouda and Masdaam girl

So my proper meat run out. Not much to do as I can't add back most of the plants but as I wrote in the pic thread with photos of 2 lovely fruit bowls, June is just not for carnivore for me. We will see if I can squeeze in some days, doable since I don't actually desire fruits, I just don't see the point unless I get crazy and get sugar poisoned and need a carni day to heal. But I am not like that anymore I guess.
I had some days lately with fruits, some days without and I could listen what my body tells me and to figure out if it's a good idea to pick sour cherries when I am very hungry (it isn't but I still stop quickly enough to avoid feeling too unwell).
I still find raspberries and strawberries a good idea but a little is enough.
Alcohol is fine, I have ridiculous amounts and I can't drink often. I just don't feel like it. I prefer very low-carb drinks anyway.
My desire towards chocolate flared up, maybe I ignore that for a while (and the thought that it is good with fruits). I don't enjoy it so much anyway and I dislike feeling disappointed.
I am curious where I will be some months later. Now I disappear as I so don't do carnivore now.