Up a bit late this morning after a wakeful night. I had to get up at one point as i just couldn't get back to sleep after a wee trip my brain was working overtime.
No stair runs today no CrossFit. I needed a bath n hair wash and to eat brunch, a sirloin steak prior to heading off to dentist. An hour & 20 mins in the chair with mouth wide open…oooh i had such a headache by the end! Then when he's finished he says ok close your teeth together… wth!!! Couldn't close my jaw! I have had a crown removed and prepped for root canal treatment next week and new crown. Headache subsided as soon as i had mouth expander taken out…what a relief but no gain without pain …it will all be worthwhile.
Went to the fresh fishmonger before getting bus home. Bought a big sea bream and the fish man fillet it for me.
It was beatiful pan fried in butter.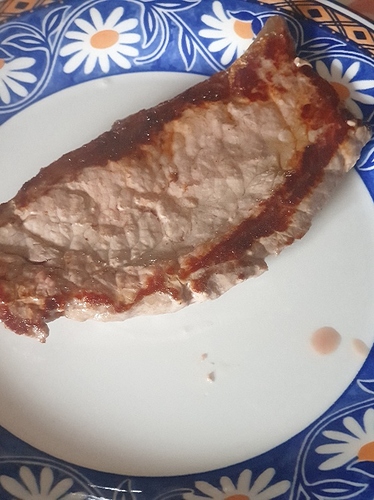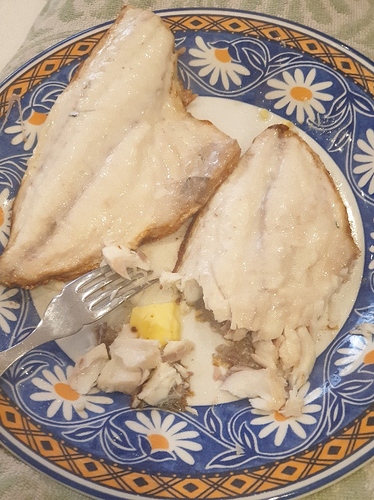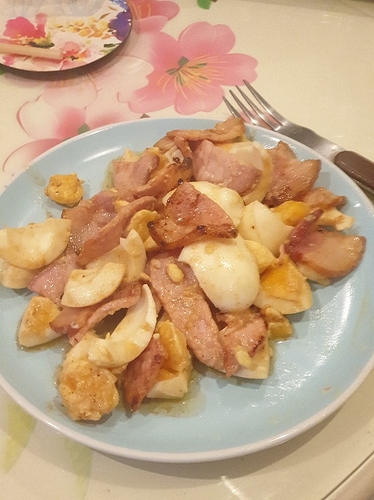 As you can see i finished it with baon n eggs . Smoked back bacon which i don't like as much as unsmoked but nevertheless tasty… and no sugar in ingredients!