Well, we continue to pull tables full of produce every couple/few days and the Wife's been posting those mostly on FB. And along with the Wife delivering stuff constantly to all the neighbors, and me bringing in what I can carry at work, we're keeping the abundance from getting too crazy at the house. - Here's the second load I brought to work a couple days ago… I tell folks I try to pull stuff before it gets too big (which I don't mind myself, mostly the Zucchini since it doesn't get hard like the Yellow Squash) but it grows so fast and overnight, it's hard to catch them when still somewhat small.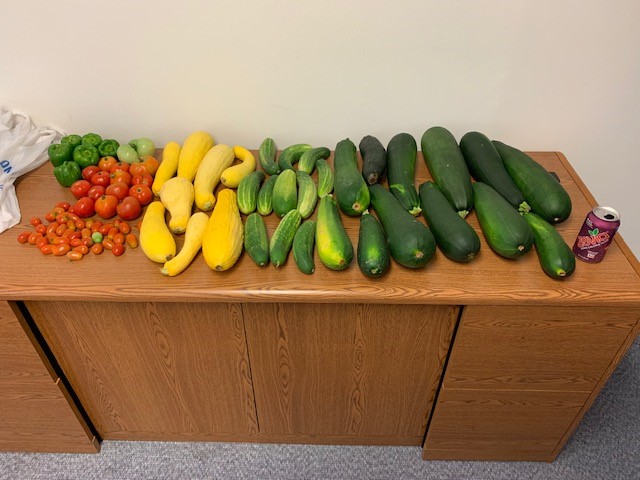 I went back and re-did the chicken wire this year, and put it on the inside, since a neighbor accidentally hooked and pulled some off when he was cutting near my fence. So this has helped keep the vegetable fur balls from getting in there, but unfortunately, I have to deal with some Squash bugs that are taking out some of my plants.

But it's been rough being able to get out as much as I would like. Between the bad storms, heat, work, etc. (Not to mention not having any hot water! And it's been this way since last Sunday evening. So I don't look forward to the

showers, like last night after cutting grass. But I'm hoping to get the boiler fixed as soon as possible. … If I thought the Rabbits would take care of the bugs, like chickens, etc. I would surely let them back in! I still see them everywhere, so I'm guessing they are waiting for another break in the fence to open back up the salad bar. - This morning I counted 11 just in the front area of my house, and less than 5 minutes while sitting the vehicle waiting on my Son. These 4 ran out of my front yard, and down near the neighbors driveway, and the others were on the sides and behind me. … I should really look into some Keto Rabbit recipes.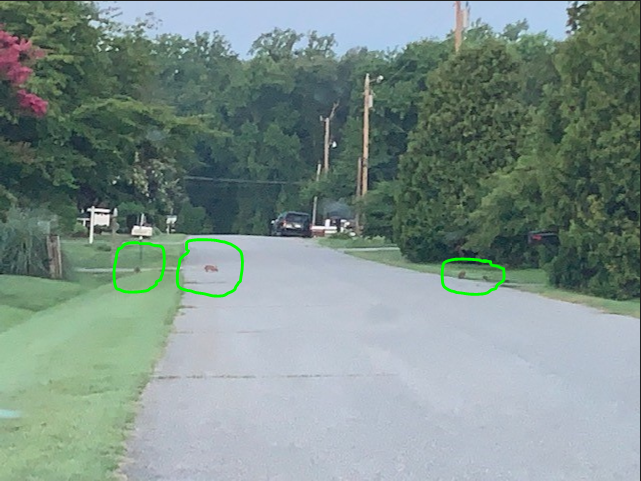 But like it or not, I'm planning on getting out there today and seeing what I can do with the plants that died off, plus I have a couple trays of seedlings to still plant. There's a chance of more storms Saturday, so I could get rained out again. Just hoping there isn't too many Squash bugs to deal with. I've only seen one over the past couple weeks, while picking stuff. But they are not always easy to find either.