Week 126: Well, life's kind-of sucking at the moment TBH.

Had a little bump last week with some bad congestion, mostly sinus and chest. But got past that and thankfully seemed to have leveled back some this week at least. Be nice to have some good stuff happen, without bad following…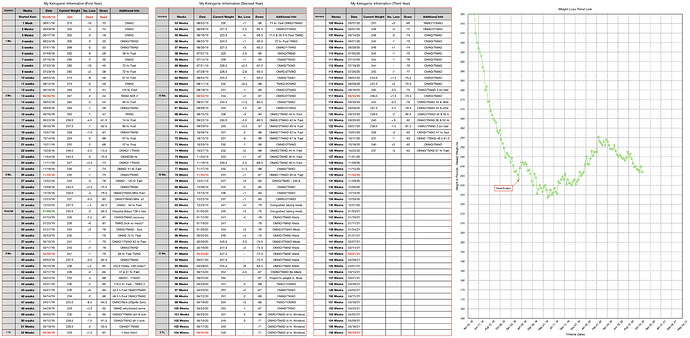 So the good news is my leg has been doing well, not having any pangs of pain in the knee in the past week or so, which is always good… but of course, there's always that flip side. - The Fridge went out on Friday, and at first, thought it was just the Freezer section. But apparently it's the entire fridge, so we've been scrambling to salvage what we could, preparing all the stuff that had started to thaw. - Had the Wife and Son take all the stuff still frozen down to the deep freezer in the basement, and came home early to hopefully get it sorted. But I haven't found anything that stands out just yet. … I'm hoping it's something relatively easy, such as the Thermostat, Temp Controller unit, etc. And not the damn compressor itself. - I went ahead and Had V and my Son run up to Lowes last night to order a new one. Nothing fancy, but still cost me $800+ … And my Son picked up a Mini-Fridge he'd been wanting to get. So we packed what we could in that, until the new one arrives Wednesday. But you really realize just how small a Mini is, when you try to store what stuff you can from a 20 cubic, to a 3.5…

But thankfully, we didn't lose too much. Hate losing anything, but would rather be safe then sorry. Unfortunately, I made the call to toss 4 new 18 count Eggs, which sucks to toss 72 Eggs out, but after learning the fridge had allowed temps to exceed 50° for most the day yesterday, it wasn't worth chancing. Most of the stuff we did lose, was stuff relatively small, some condiments, veggie's, etc. so nothing too bad overall. And V reached out to one of our neighbors and is storing a small amount in their extra fridge in their garage until we get things setup. Even stayed up till 4am this morning, since V used some of the last stuff to make up a Rolled, Stuffed Pork Roast, using Country Sausage and Kale, which we will use for dinner, and just be playing things day by day for now. Fasting will helping too.