Canned tuna. In Australia, is a product of Thailand. Pole and line caught, which is a more sustainable harvest method than net fishing.
Previously ate it packaged in spring water. But keto WoE allows the fat, so bought it in oil.
Now I'm pretty sure the oil used to be olive oil. @richard used it as a protein source in self experimentation in 2017.
Now I read the ingredients it is an oil blend made up of mostly sunflower oil (~ 80%). But no information on the processing of that high omega 6 seed oil, whether it was pressed or chemically extracted from sunflower seeds.
The popular brand in Australia is Sirena, developed in Melbourne in 1956.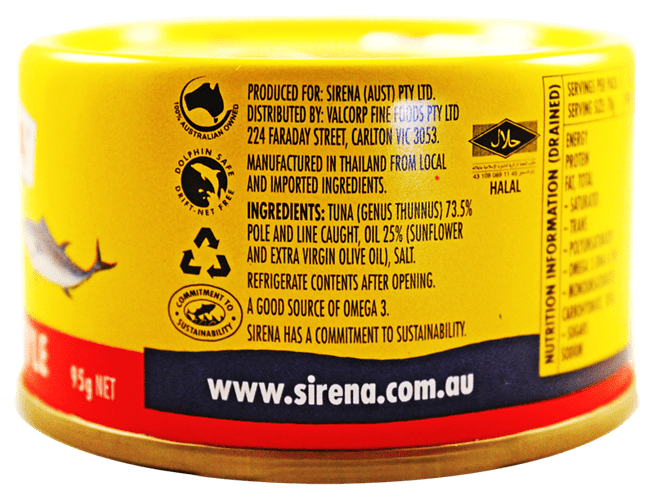 To be safe I reckon tip the oil out. Or, even better, buy the tuna in water and add the olive oil at home after draining the tin. At least in the canned tuna in water the meat has not been marinading in highly oxidisable, omega 6, polyunsaturated fats.
It's autumn tuna melts season down here. This is important information.