Ok, maybe we don't need another carnivore thread but the regular keto folks have gobs of them so here goes.
I've had some successes with carnivore that I didn't with keto so hope some of y'all will join me here.
I made a trip to the local Piggly Wiggly this morning because I wanted some pork belly and here's what I walked out with: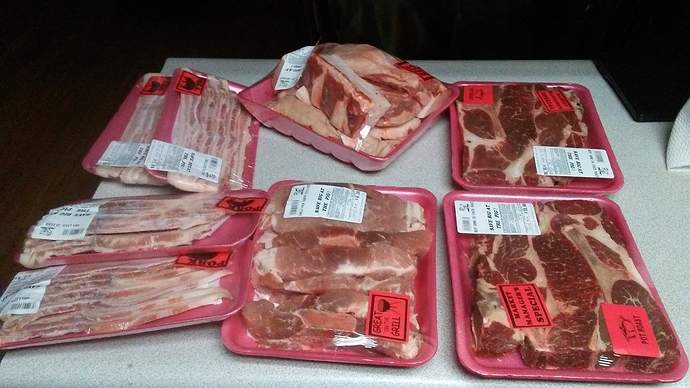 I had never asked if they sold fat trimmings… turns out they do sell beef fat and much cheaper than the butcher shop I had been getting it from! Woohoo!
That back container is 7.14lbs of beef fat… for $7.07!