Cod liver oil is great for Omega-3 and many people in this forum seem to use it. Anyone ever used actual cod liver (the oil and the organ)?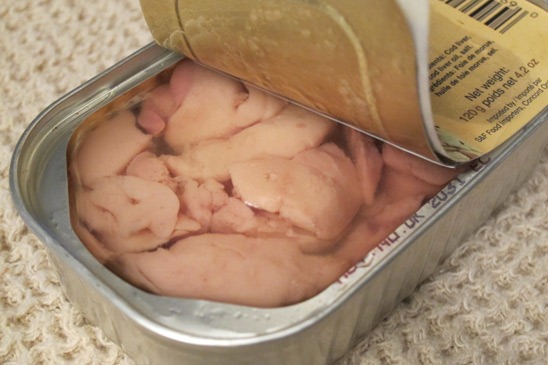 I use this stuff regularly. I comes in small 120g tins (just like tuna). Ingredients are nothing but pure cod liver (98%) and salt.
I mainly apply it as a "salad dressing" (since it's pure oil with a little bit of protein from the organ). One tin contains 500kcals (52f, 6p, 0c).
Just pour it over the salad, a bit of salt, pepper, vinegar… delicious! The only thing is: you really have to wash yourself rigorously, otherwise you'll reek of slightly racid, fishy fat for hours!