A bit repetitive because these had almost the exact same ingredients (if we consider cooked and raw egg yolks not different, it's the exact same) but it happens sometimes.
Rooster skin-egg flatbread and pancakes (3 pieces, all are different a bit). I had a carnivore-ish lunch. The ish part is due to my pickled eggs (and there is some dill on the sour cream on top of the flatbread but that's carnivore enough for me).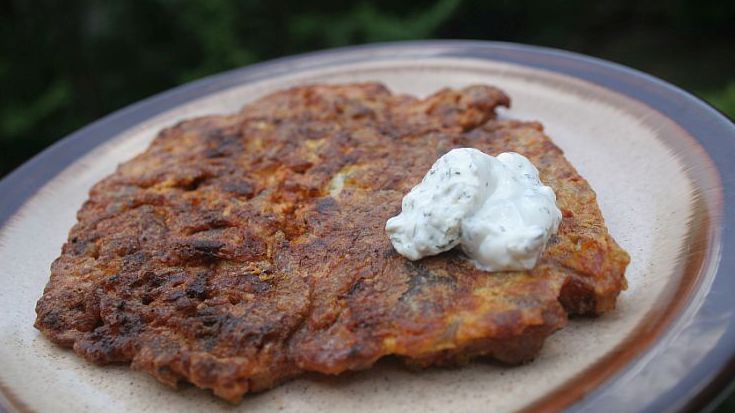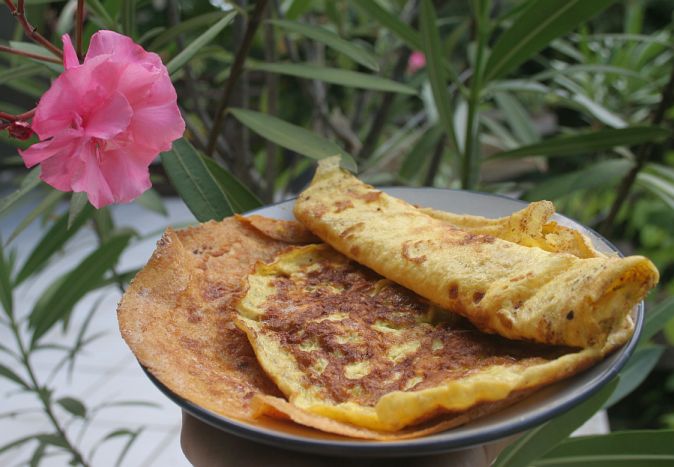 The green background started to get a bit boring and I am elated my leander started to bloom in its usual not very generous way…

I started to have meatless carni meals now and then but it happens when I run out of normal meat and have lots of skin. At least when I get satiated quickly. It hard to imagine a big carni meal for me without meat.
I had theese too

One whole day in the beetroot pickle juice, that's serious. I still find them funny. It's not hard to entertain me… These are somewhat ugly, oh well, my not very hard-boiled eggs are against peeling but I am against eating very hard-boiled ones. They are pretty enough for me.