Been a long day, after a longer, stormy night… Lunch was Chicken Fritters, since the Wife wanted them again today. (She's going to turn into a Chicken Fritter, me thinks.

) … 4 Chicken Fritters myself, along with the rest of the Dungeness and Snow from last night. And a Cream Soda and Tea…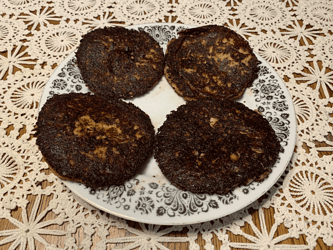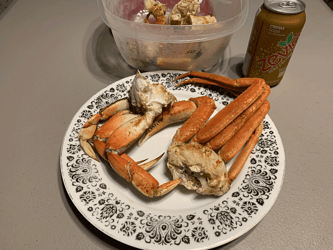 Came back in for a quick Dinner… The leftover Sausage dish I made the other night, along with some Strip Steak and Broccoli. - Also another Cream Soda, since I forgotten I had one earlier.