Grabbed a bunch of kale from the garden and made spicy kale chips. They are so light and crispy!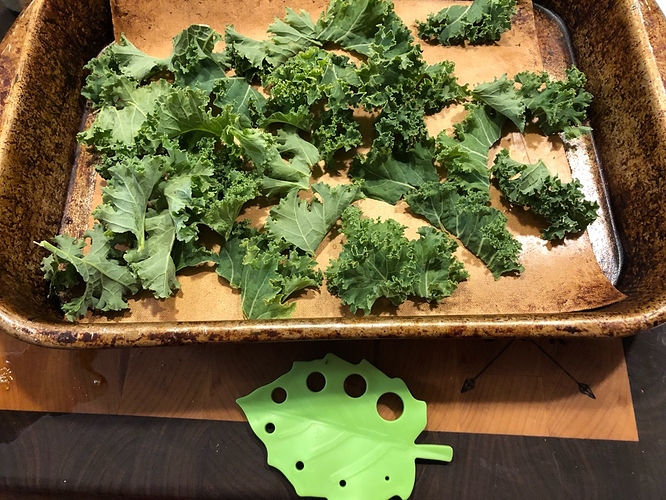 De-veined with the cute leaf tool in the first pic, then mixed 2 Tbl olive oil, 1 Tbl sriracha sauce, 2 tsp lime juice and 1/4 tsp salt and tossed the kale leaves in it until all were coated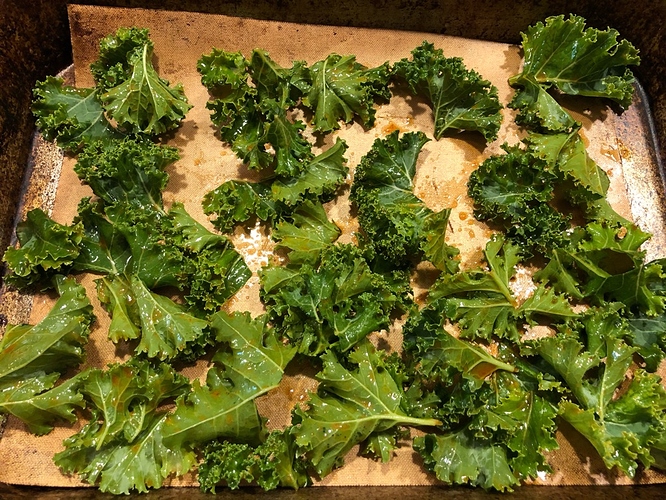 Then baked at 300 F for 15 minutes, tossed them then baked another 5 minutes. Perfect.