Zornfast is over and I eat without hunger again… Well I had a tiny borderline one since some minutes… But it was 3pm and it's not bad for the first meal on TMAD.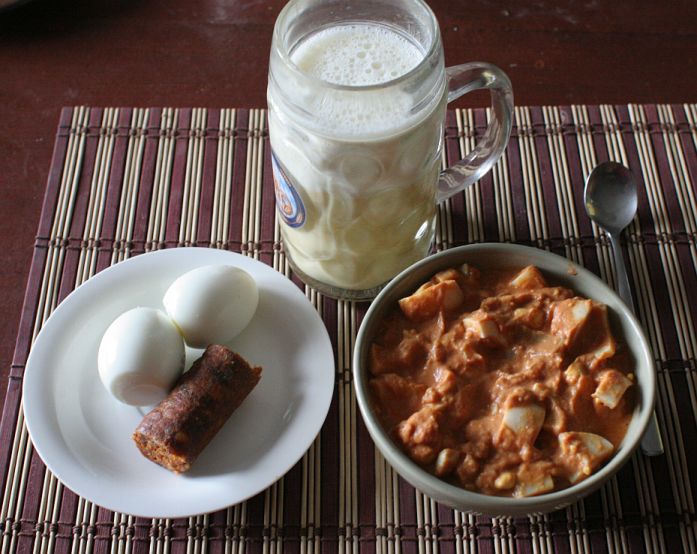 I like to start with soup but I had none so I used the next best thing, spicy egg milk. I wasn't shy with the portion this time and realized that my beer mug is easy to put into my newer, bigger microwave oven (my egg milks never get hot enough for the first try, I can't use hot water as it has raw eggs and they shouldn't change too much in the process).
Boiled eggs (I will stop that for a while now… not my fav and I overused it lately

but it's so convenient and it's egg so it's still good), sausage and a generous amount of egg stew.
This is for 2 meals, I barely had some egg stew and it's good as it's quite carby (onions and tomato puree). I plan to do some proper carnivore already but my SO made egg stew from 20 eggs… And it's fine for me.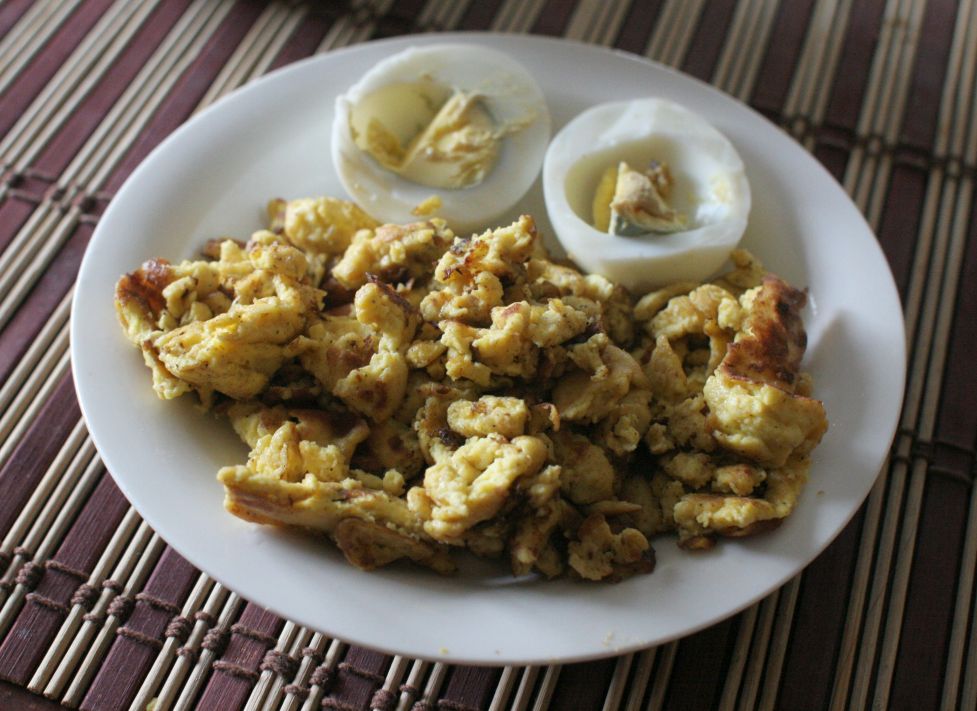 I made some garlic crumbles too, let's call it that, it's the closest translation I can do… But I got satiated when it got ready so I will eat that later.
The boiled egg (leftover from the ones in the first photo) shows my preferred yolk:white ratio. The other half of the yolks is in the crumbles

[…]
I ate these all except half of the egg stew. And had several coffees with cream, some fried beef liver and more sausage but those weren't much. It's a pretty good day for me but I can't eat this little for long. (About 1400 kcal, below 20g net carbs, adequate protein!


)