Hey guys!
I'm trying not to let this get me down, but I am struggling a tad. After a few weeks of gradually losing (with a few bumps), I started stalling. I remained patient. But now the stall is turning into gains. I'm trying not to get discouraged but its hard.
Its been I think 10 weeks. I went from 196lb at 5'3'' to 178lb. And that number has gradually rose back up to about 186/187 over the last 3 weeks in a consistent upward curve.
I'm noticing the same in my measurements. I was losing inches gradually. But now they are creeping back up.
I eat the same things- bacon and eggs for breakfast, meat and veg for dinner. And feel satiated. I drink a good amount of water.
Do I need to bring more fat into my diet? Its very high in protein; I eat a lot of meat.
However- in staying positive- my progress picture is definitely noticeably better.
Here is my belly comparison. (Keep in mind- because of my back problems, in the After pic, I am sucking in considerably, so it doesn't look like that at all in person. In fact, my belly still sticks out a considerable amount. You can't tell because I am sucking in and its a front view) But anyway!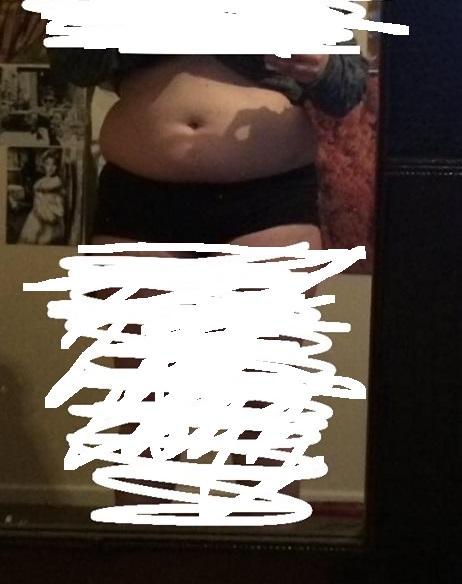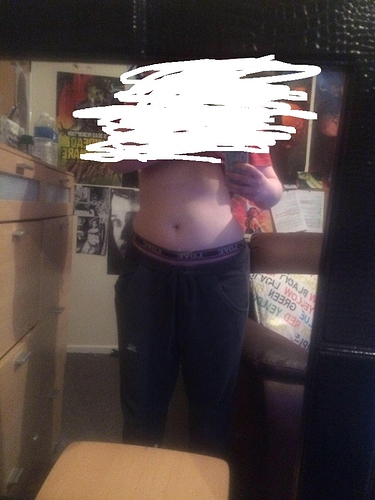 (will post these pics in my originally starter thread too!)