---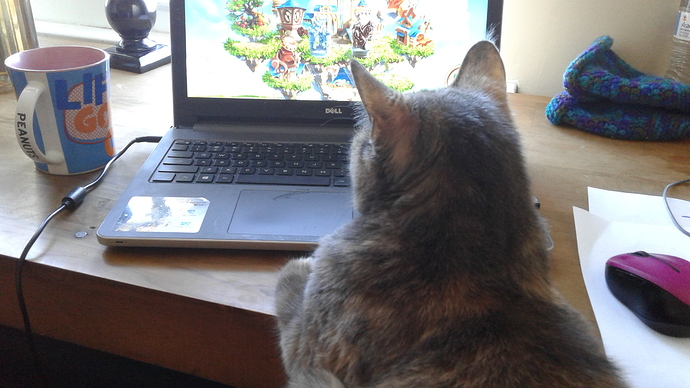 ---
Darling Erin
The only female orange tabby I've ever met
Who has claws UNUSUALLY long for a cat. I think she may be part Abyssinian or something.
Sweet Ernie
Who is going to live outside starting this weekend and will be delighted. We have a nice dogloo setup for outside kitties.
My closest kitty who sleep with me, Miri
Although my favorite pic of her is this one
And when she was a baby she was the cutest thing EVER
Just in the last year I have had to say goodbye to three of my beautiful fur friends, and my heart is still aching. It's near enough that they are still a part of my family.
Katrina
And Tigris
And LeeLoo
ALL my cats are 'rescues and hard luck cases.'
PJ
---