Hi! I'm new here! I think I am eating too few calories, but I'm just not hungry. I am taking a multivitamin just Incase I'm missing out on some key nutrients, but I was hoping someone would be able to tell me if I'm doing damage to my metabolism.
Some background info about me. I am a chef, and up until mid October I ate… a lot! I was always hungry, or always wanted to eat. After starting on a keto diet and doing 16:8 intermittent fasting I find my self not hungry like at all. I'm not sure how many calories I was eating before, but now that I'm tracking everything I find myself around 12-1500 Cal per day. I also exercise 2x a week and that brings my total calorie intake for those days down to around 700. I am shedding weight and I am still able to lift the same amount in the gym, and ride just as far on my bike. I am trying for <20g of carbs a day but sometimes I hit around 30. This is week 3 for me and I'm down 20 lbs.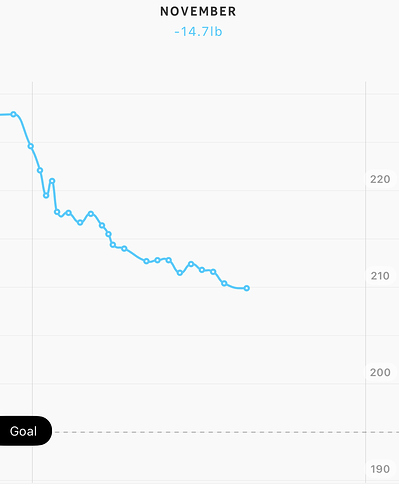 Am I hurting myself? Should I eat more calories to help my metabolism?