Here is December Carnivore thread. Ready to roll.
Chat out any goals you have or any changes you want to handle or just chat how great life is on this lifestyle

Dec. is closing out this year and into a New Year we go.
For today I got this small NY Strip I am defrosting. only .72lb. so I will team up with peel and eat shrimp.
Second meal I have leftover roasted chicken. I cooked a roaster for the family and I have some nice meat leftover to just chow down tonight for second meal later.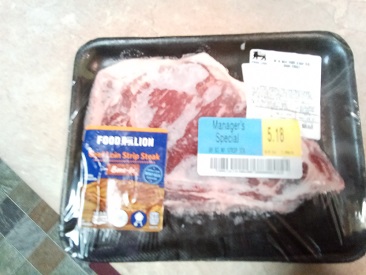 Let's have a wonderful December, ZC Style!!