This is an interesting article by Nina Teicholz, about "the Global Burdens of Disease study (GBD), an on-going project funded by the Bill & Melinda Gates Foundation":
One important part of the article: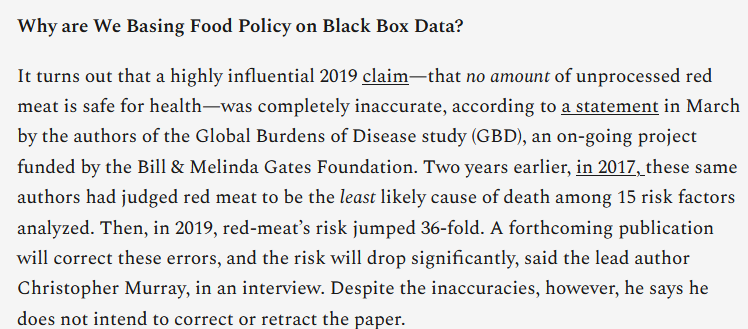 To go from the lowest risk of 15 to have a 36-fold increase in risk for red meat's causing cancer in two years is stunning. And wrong, but they won't retract it.
While I'm not a conspiracy theorist by any stretch, there does seem to be too much of a relationship between the study's authors and the The Lancet.
And it goes to show how much emphasis is placed on the "red meat is bad for you" idea.
Hat tip to Mark's Daily Apple, where he tells you what he read this week:
It's always interesting.