Originally published at: http://blog.2keto.com/recipe/no-patatas-bravas/

January is Tapas month at the 2KetoDudes test kitchen.
In blue we have Albóndigas en Salsa: Carl's Keto Tapas Meatballs (navy), Pork Belly bites (sky blue) with mayonnaise with a dash of horseradish (white), an this recipe (red) Patatas Bravas without the Potatoes. The trick was to use red radishes instead of potatoes. This recipe also uses the Smoked tomato sauce.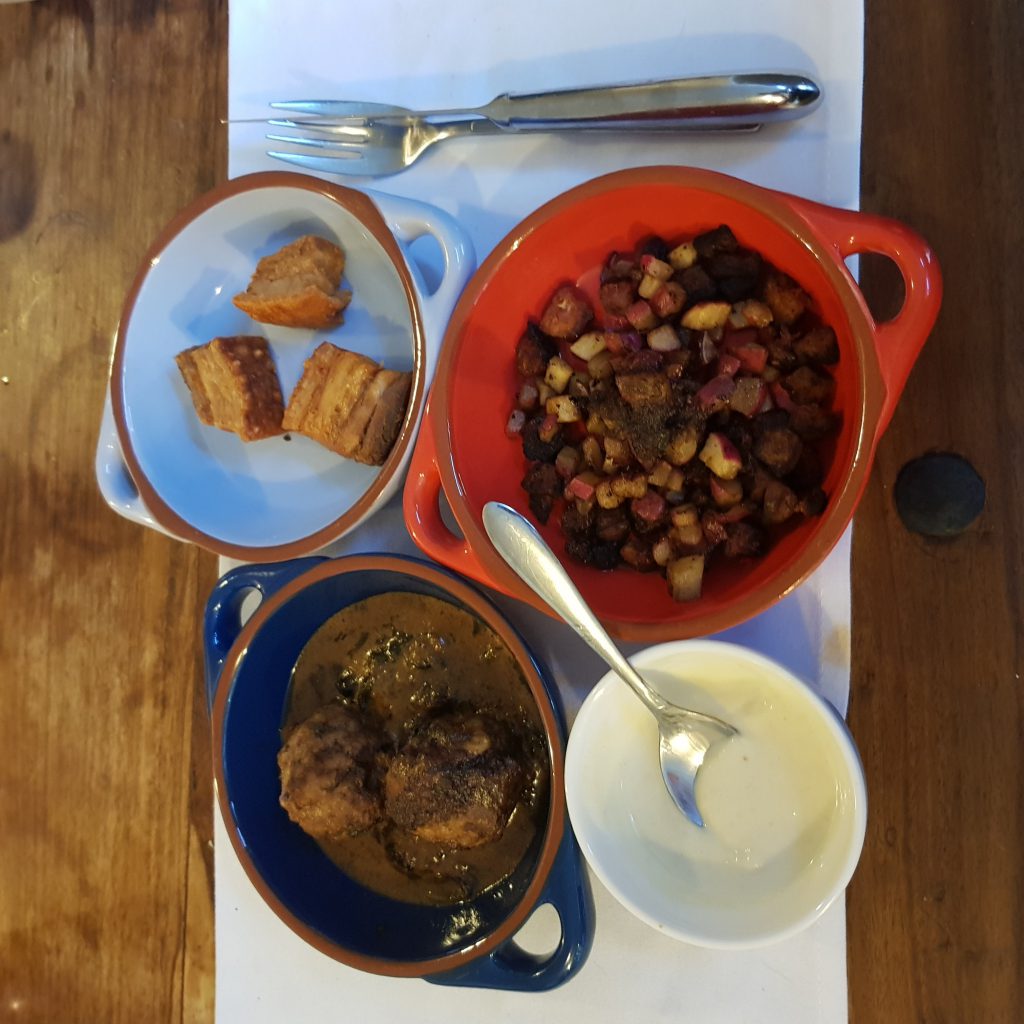 [wpurp-searchable-recipe]No-Patatas Bravas - - Chorizo sausage, Smoked tomato sauce, Red radishes, dry red wine (for deglazing the pan), Slice chorizo into battons; Dice chorizo into 1cm chunks; Fry Chorizo and remove from the pan putting at the base of your plating bowls. Leave in the pan the oil that rendered out of the sausage; Slice and dice the radishes into a 1cm dice; Fry in the rendered out chorizo oil, then remove the radishes and place them on top of the chorizo chunks in the bowls.; Deglaze the fond in the pan, with a little red wine and the tomato sauce, reducing the sauce a little. ; Pour the sauce over the radishes.; - [/wpurp-searchable-recipe]