@Ketodaisy sounds simple on the brisket, thanks. Mine may be larger, maybe it would take longer but I like that you used no salt, just unseasoned meat. Lately I've stopped using salt in cooking the meat and just add it when I'm eating.
I'll be glad tomorrow when hubby is home. I think this puppy's constant whining and barking may be her missing her daddy! Plus, my evenings are filled with phone calls, as soon as I finish teaching I have to call him, and no time to unwind. Luckily he doesn't talk while driving

Between students I made a 2 oz tuna salad with boiled egg and mayo and then after the copious phone calls, a duck egg and slice of tenderloin. Now it's 10:20 and for once I'm getting to bed at a decent hour!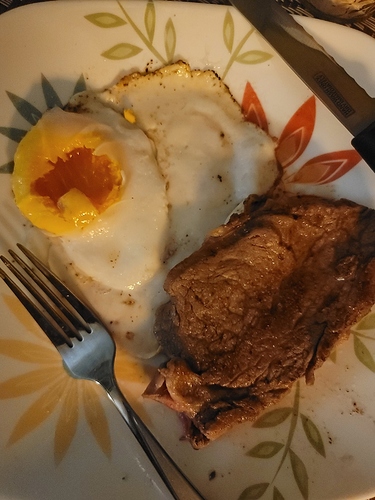 The neighbor in TX sent my music and called, said it will be here Friday. Whew!