---
I love hot pink and love that flower❤
---
Got a tad hungry in the evening and I ate a tiny bit only. I am good!

It's a smaller miracle, I don't do such things…
I am dreaming about eating my pork chuck, finally, tomorrow. Along with my lean pork. They will be good together. I plan a SIMPLE day. Not super simple as I have delightful leftovers but I want to eat a lot of pork roast first. It's time to clean up my eating. I know what I should do, what I can do, I lost a lot of stupid urges already, I can do it. It took some years to arrive here but I have some pretty good days lately.
---
Mrs. Bear went shopping. At the deer farm shop down the road. She bought the cheap short dated stuff. For a few days in the forest, while on an Internet getaway, I was having omelettes with venison chorizo.
Last night it was cold. Late, late autumn winter rain fronts had passed and the sky cleared making for a cold night. I had venison cooked on the wood stove. It was a venison roast but I cut it into thick steaks and cooked it in butter. It was so lean, and needs that rest. But the flame cooking left it juicy and delicious. I paired it with some squeaky, chewy sheep's milk fried halloumi cheese.
It's June here now, this morning. Winter. It's sunny and blue skies. Goodbye autumn.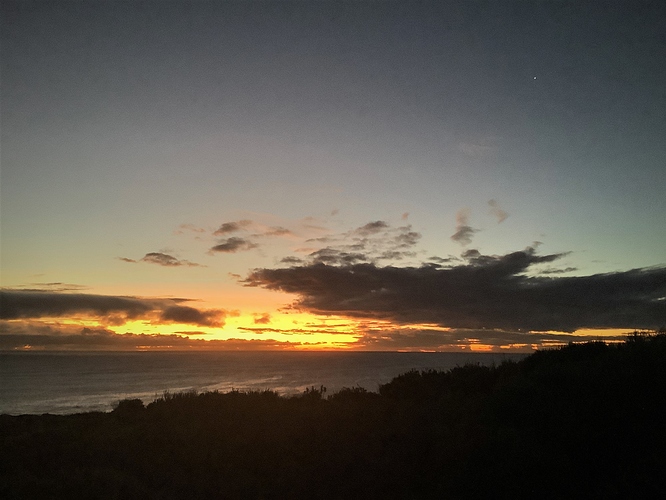 Thanks @robintemplin or @PaulL or admin, if we could close this thread, please. We can continue chatting here:

---