You have to give it to them, most Vegans do mean well when it comes to caring for the environment. Be it a bit misguided here and there.
So do I.
In an effort to try reducing plastic waiste I'm trying this bar of hair schampoo instead of the usual plastic bottles.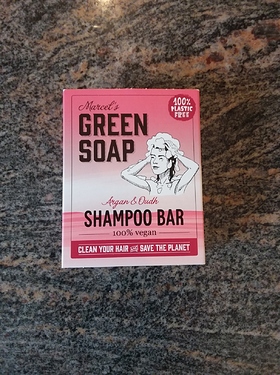 So now the critics can shout at me "you never were really carnivore"
Indeed, it seems my hair has gone Vegan.
The gray will be dark blond again soon ?
2 big questions for today. Will the shampoo work ans should I eat the rabbit liver I got a hold of, raw or cooked?
Cheers
Vic