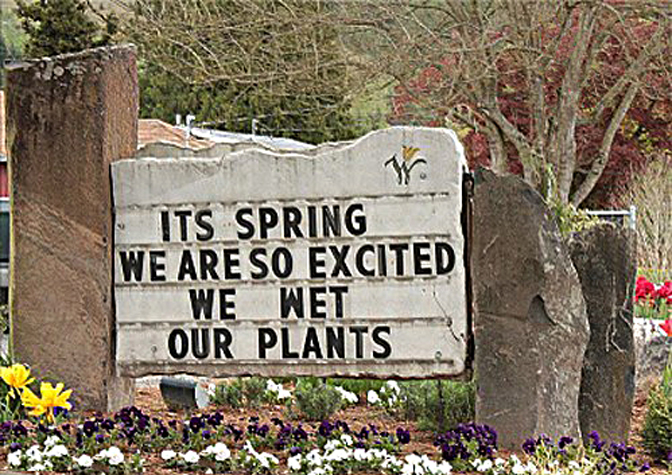 As a semi-retired professional gardener, I feel like bent backs and muddy fingernails don't get the respect they deserve. FitBit doesn't even acknowledge us, we're like disavowed children on Jerry Springer. True, we're more resistance training than aerobic exercise (unless you're pushing the mower while running from a bee) but that can really add up. As my lower lumbar will attest.
Last year, I moved over two tons of large landscaping bricks in my own back yard to create a raised patio/path. Right now, I'm on load 7 of 9 (calm down, Star Trek fans) of soil I'm using to raise parts of my garden. I've got about a dozen major projects going at once and they all have to happen before The Heat, which in Portland, Oregon, typically ensues on or around the Fourth of July, so it's crunch time. As my lower lumbar will attest.
Where are you in the world and what's going on in your yard? Get your garden club card punched here.