I made my first batch of fermented pickles, using some store-bought pickles and some from our plants.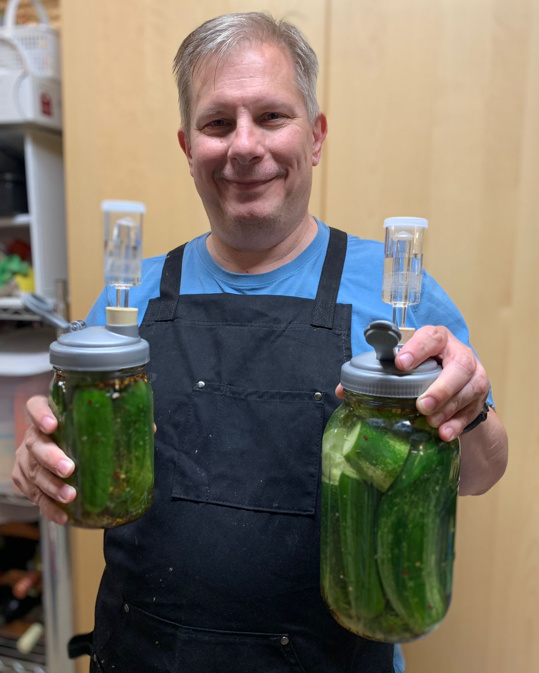 This is an Alton Brown recipe that I used:
https://www.foodnetwork.com/recipes/alton-brown/dill-pickles-recipe-1950656
He recommends about 1 week for fermenting.
But this:
Recommends 3-4 weeks of fermentation.
What gives? 1 week or 3-4 weeks? Or just taste after a week or so, and take them out when they taste good?