I've been drinking a lot of carbonated water of late. I've tried various flavourings some of which I liked some not. I won't list them all, but most contain 'other stuff' I don't particularly want to drink with my water. Like artificial sweeteners. I don't like 'sweet' much and most of the sweetened stuff leaves a metallic after taste I don't like. I tried vanilla extract and it was OK, but v.e.r.y. expensive! Too expensive to flavour water. So I've decided to try to make my own coffee extract!
My goal is to make a concentrated extract strong enough in flavour that I will only have to use a small amount to flavour a 500ml bottle of water. I'm not doing this to drink rum, but to get the coffee flavour.
#1

Experiment Mon Aug 23
25 grams of Kahlua Mudslide Coffee
750 ml Wray & Nephew Rum (63%)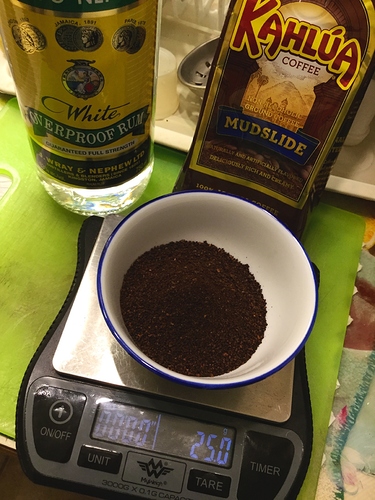 Here's the coffee in the rum, slowly settling: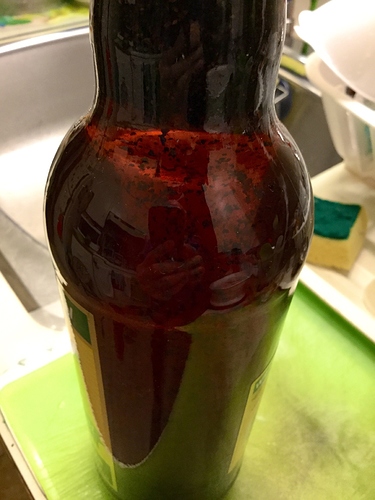 Notes:
The coffee is roasted/blended by White Coffee, Long Island City, NY.
I used this same rum to make my cinchona bitters.