#2

Experiment Tue Sep 14

Another 48 hours and ready to taste/test! Very dark and transparent, although opaque. Here's some in my 375ml flask, viewed through the wide way. There's a bright LED flashlight just behind the bottle and it's completely invisible!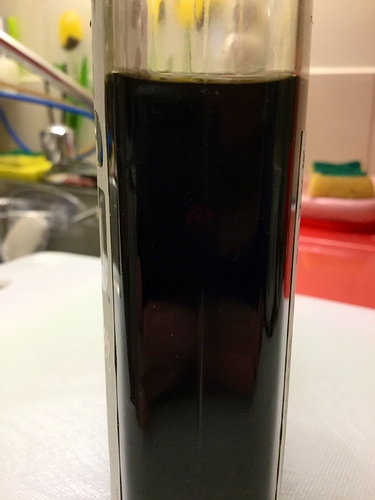 Here's some in a half shot glass, again with the LED flashlight behind: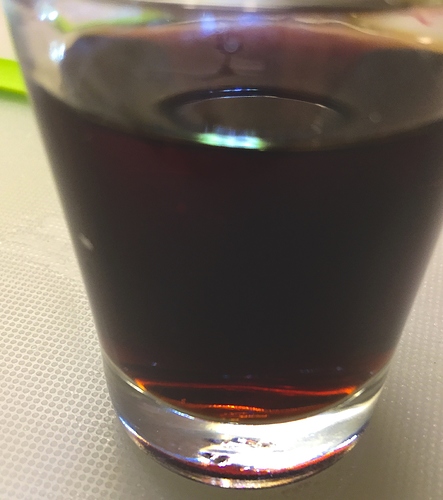 The contents of the half shot glass mixed with 6 oz of club soda: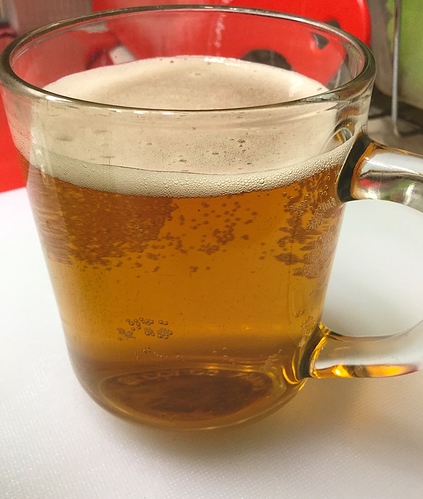 Taste straight is overpowering coffee! Bitter coffee. The alcohol is there but overwhelmed by the coffee. That's good. Of course, a different coffee would change the flavour somewhat. Mixed with soda, the coffee flavour still comes through and is actually quite palatable. In my sample pictured, the coffee is still slightly bitter, so I think it will be passable mixed in half a liter of water. I'll try that tomorrow. It's definitely a usable alternative to sweetened flavour 'enhancers'. Although as a liqueur it would need some sweetener. I might try it as a liqueur with stevia.