Hi guys
I am on keto diet for a while now and did some blood tests. It came out rather alarming (or not?) but i have not found a doctor that can look at them objectively from keto perspective. Everyone just tells me that i need to lower the cholesterol like i would be on normal carb diet. Is there anyone that can look at it here?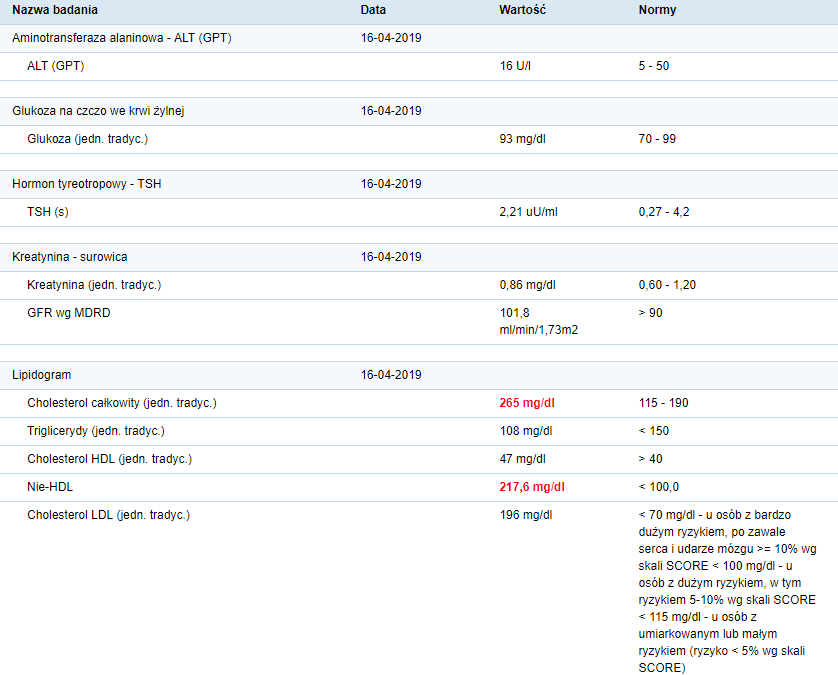 a little legent to the picture:
Cholesterol Całkowity - overall Cholesterol
Triglicerydy - triglicerides
Nie-HDL - non HDL
Hope you can figure something out of this. I'm wandering whether i should stop Keto at this point.