So… Im done with Broccoli and Avocados, I got bored.
So I changed to tomatoes and onion, I love that salad, with 3 table spoons of olive oil extra virgin (REAL olive oil).
this is the amount daily (Aproximate)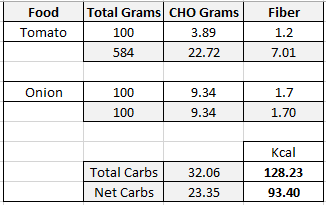 Is it okay? because the total amount depends really from the size of the tomato.
I know Im doing more than 20gr but at least is not processed carbs, and when I was eating Broccoli with Avocado the total carbs was 25gr and was on Ketosis. Would those foods and that amount of Total/net would kick me out of Ketosis?
EDIT: The amounts of Carbs I took them from the USDA page, to at least have some reference.