Back to the original title of the thread:
Can you be Keto and get really fat?
That is a big fat YES!
Eat too much dietary fat, you will get fat because your not oxidizing it fast enough, oxidation or ketosis can't remove them (especially the omega-6 fats exceeding 6% in calories) fast enough, and they start to build up in the the adipose tissue.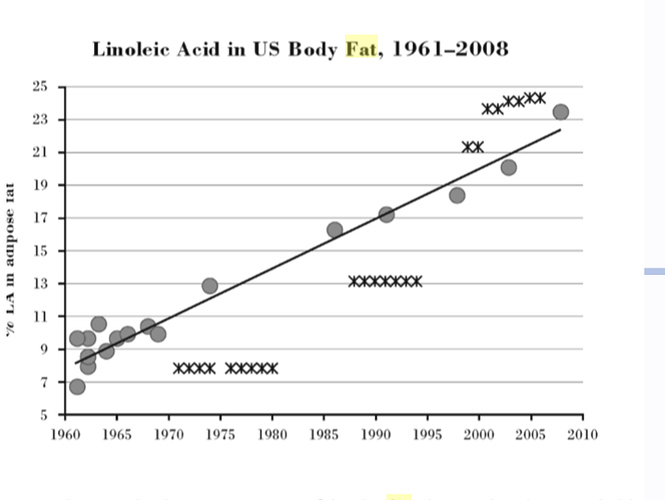 [1] "…The above results suggest that a vitamin B6 deficiency impairs omega-3 metabolism from alpha-linolenic acid to EPA and DHA, with the most pronounced effect on the production of DHA (Tsuge et al, 2000). …" …More
[2] "…Closely related omega-3 and omega-6 fatty acids act as competing substrates for the same enzymes.[3] This outlines the importance of the proportion of omega-3 to omega-6 fatty acids in a diet…" …More
[3] An Increase in the Omega-6/Omega-3 Fatty Acid Ratio Increases the Risk for Obesity