I am at a loss trying to understand how Richard's calculator works. I just don't get it.
I am speaking about how in the description, Richard says that his friend is 135 lbs, her lean body mass is 110 – so she has around 25 lbs of body fat. Which means from body fat she can only draw 878.5 kCal/day of energy.
My stats are similar to hers at 141lbs total weight, lean body mass at 111, so why do I not require any additional fat with such a small change in stats.
Can someone please explain this to me? I think the residual carbs I ate over the weekend are leaving me with brain fog, I am just not getting it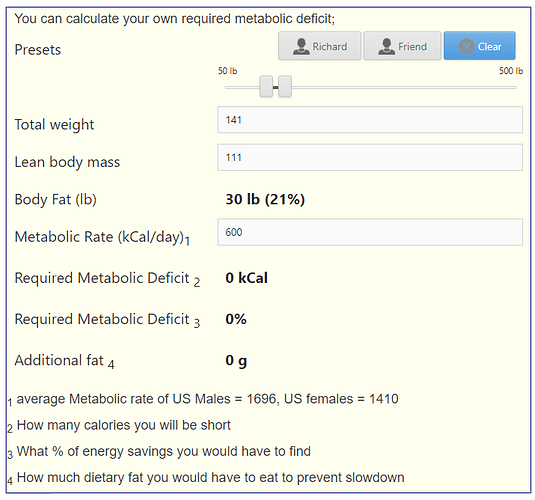 Does this mean I do not need to eat additional fat to fast without damaging my metabolism? blinks a few times…