I've always found it frustrating that out American friends can order blood work so easily whereas we have no chance of getting tests done, unless the GP suspects a specific problem or we pay for expensive private tests.
Well I just took the plunge and ordered a test kit from Thriva which, after they applied a discount, cost me £39.50 and apparently tests all sorts of things (specific tests in the screenshot, I forgot to capture the full descriptions). Thought it worth mentioning in case others wanted to give it a go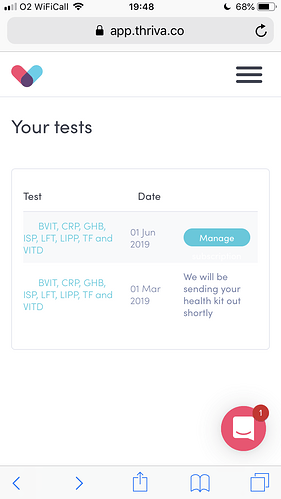 These are the tests they suggested based on me living a low carb / high fat lifestyle and being interested mostly in long term health - they can be customised though.