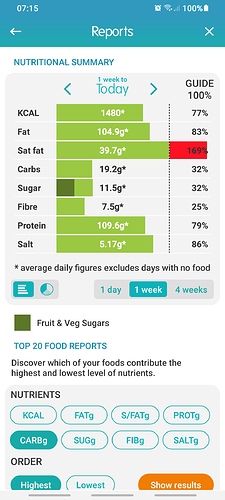 This is my weeks macros averaged out.
My bmr is 1750. I have not exercised but I am on my feet for 10 hours a day and walk dogs.
I have been very strickt and recorded eveything.
I lost 4kg in first week and a half, bit nothing this past week. What's happening?