https://blog.virtahealth.com/how-much-protein-on-keto/
This is a really interesting article on protein and has a great chart about how much meat per height for men and women is in the ratio for protein in oz consumed.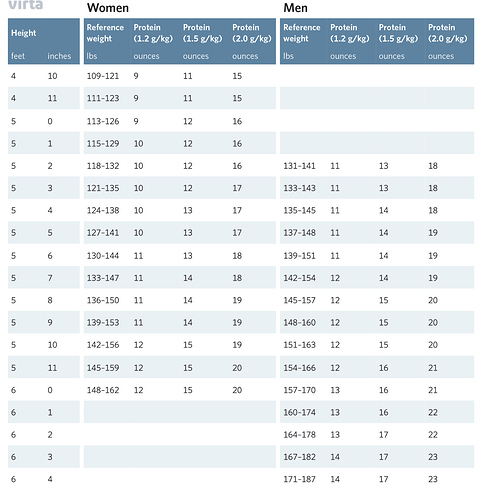 Recently I haven't tracked macros, but some days, mentally, it seems like I'm overconsuming protein. According to this chart, I am not overconsuming protein. This especially on 2 meal a day days and OMAD.
Preventing sarcopenia is really important to me at 65yo. My gym workout is helping me build muscle (that I can see in visually and in strength) so I'm guessing that I'm at the right ratio for me also given I am able, currently, to lose 1.5 to 1.9 lbs a week doing one EF a week.
My dermatologist is surprised that I don't have loose skin. I guess I am getting some autophagy when I fast even if my GKI ration is >2 most fasts.
https://www.ketogenicforums.com/t/dermatoligist-and-her-nurse-q-a/85917
I hope this blog post and chart helps some of you.