Due to the "Affordable Care Act" causing the health insurance premiums to skyrocket at the small software development shop I work for, we have had to move to a high deductible plan. The premiums are still higher than before the ACA took effect, but there is an option for a reduced premium (still over double from before) for taking part in their wellness program. I have to complete a health risk assessment and have a biometric screening where they will take my measurements, blood pressure, cholesterol, and fasting glucose.
Of course the wellness plan is endorsing the diet that the American Heart Association pushes, your typical low-fat non-sense. Which is why I get this!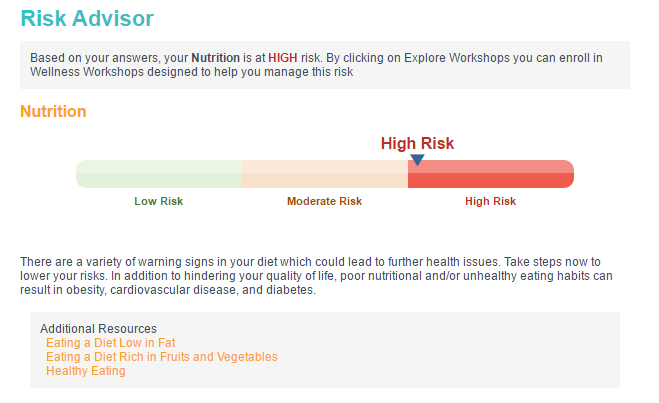 Warning signs include eating a high-fat diet, skipping breakfast, eating salty foods, not eating fruit, not eating whole grains. Yep, I have all those warning signs! That pretty much exactly describes the ketogenic lifestyle that I live!
I can't wait to meet with the counselor tomorrow and have them try to explain why I need to eat a low-fat diet. I'll be about 14 hours into a fast and followed the plan outlined by Dave Feldman on episode 38 of the 2KetoDudes show. He said that he was able to hack his cholesterol by eating keto, but at 4000-5000 calories for 4 days prior to the test, then fasting for the 14 hours right before. We shall see if I have the same results. Unfortunately, I do not have a baseline to compare to, but I'm excited to see what it says. I'm sure my glucose will be low, as it's under 70 now and I just ate about 30 minutes ago.
At least my premiums are not directly tied to their poorly researched choice of diet.