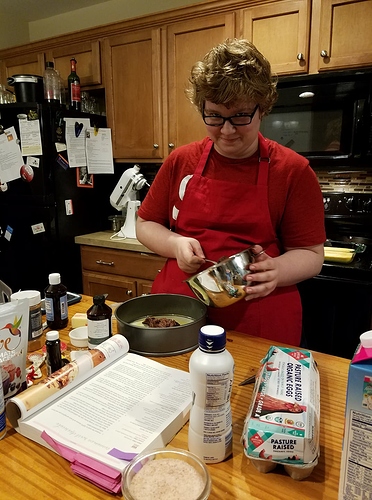 This is my teenage daughter making a cheesecake from Jimmy and Maria's ketogenic cookbook for us to have for dessert.
The only thing I'm responsible for this year is the turkey (at her insistence).
She made a keto cornbread earlier this evening to use in the dressing, and she's also planning to roast a cauliflower for loaded mashed cauliflower.
I'm so proud!