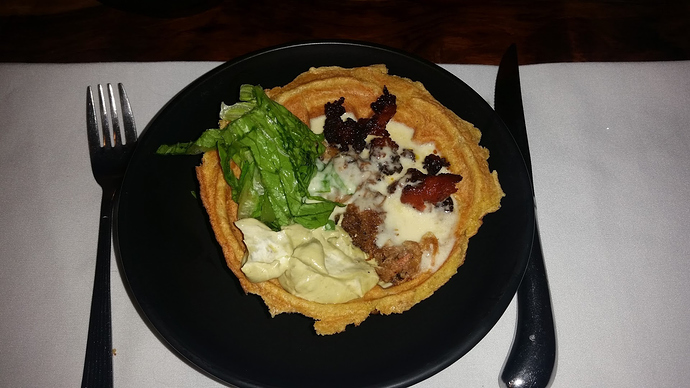 So I decided to take @brenda's porkrind waffle recipe, and replaced the cinnamon and vanilla with Cayenne Pepper, Ground Cumin, and Mexican Chilli Powder (which is my secret taco seasoning spice mix) and put the mix in one of those waffle bowl gadgets.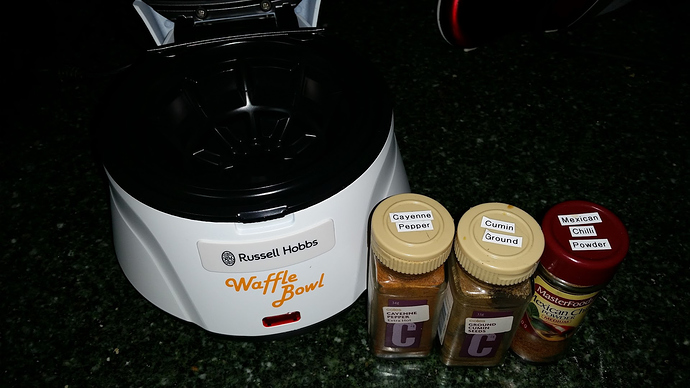 The mix for some reason was a bit thicker than usual but those waffle bowl gadgets push the mix up the side.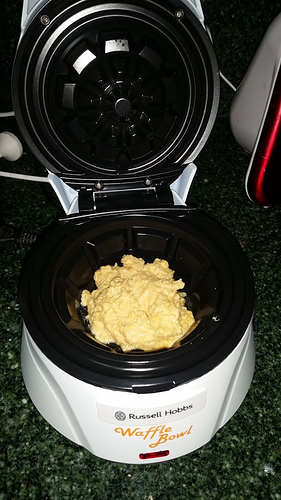 I added a little pulled pork that had been re-fried in my taco spices, and some shredded lettuce and guacamole. I also took inspiration from @Carl's Chorizo Queso from last weeks show but I made cheese soup using aged cheddar melted into water with sodium citrate instead of the cream cheese sauce.
Now that is how to heroically break a 3 day water fast.