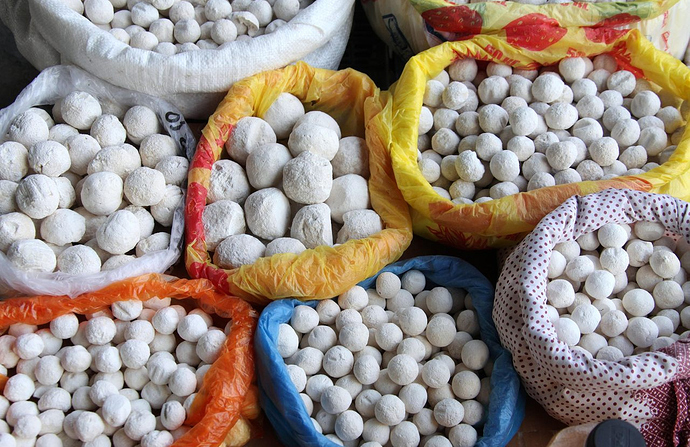 The Kazakhs call it the "cheese of resilience." Try "hard as a rock."
For centuries, nomads of Central Asia made this stuff by fermenting the milk of whatever animal was handy–sheep, cow, camel, goat, horse–and then rolling and drying it into travel sized tidbits that could be quickly dissolved in water on the trail, campfire optional. Sort of like pemmican in a malted milk ball. PowerBar, eat your heart out.
There's a recipe, anyone game?