I have been using the pigtail flipper for years and wanted to share this great gadget.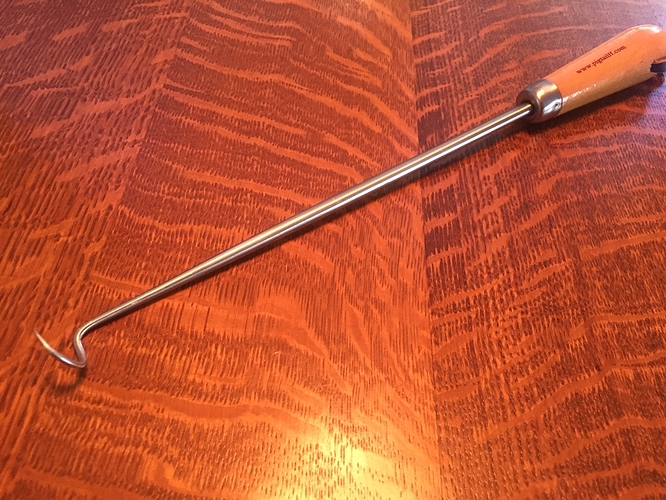 I use it to flip just about everything on the grill instead of tongs or flipper spatulas. I have large pigtails to flip a 10 pound brisket with no damage to the bark.
To use it: place the tip on the piece of food you want to flip and roll your wrist to the right and flip. To release the hook roll your wrist to the left… Easy peasy.
It's great for flipping bacon, shrimp, small vegetables and dipping stuff in batter.