https://www.google.com/url?sa=t&source=web&rct=j&url=https://ec.europa.eu/food/sites/food/files/animals/docs/comm_ahac_20180423_pres4.pdf&ved=2ahUKEwi5z8DRi5PtAhVSzaQKHSBrDI4QFjALegQIChAB&usg=AOvVaw00Qzu3zc1AiXy2vUIH_5Gw
Supermarket products have all these deceiving labels to make us buy more and keep us healthy.
Nutri score is such a thing, born in France endorced by EU and now spread all over the place.
Skimmed milk and tinned fruit with lots of added sugar get the A label.
Full fat cream and bio olive oil get the LIQUID MURDER label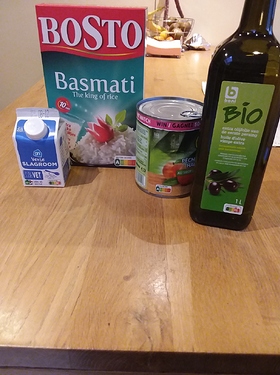 Some products in my home.
How do you explane to the people you care about that olive oil is ok but dump the rice when they are constantly bombarded with this kind of BS.
I think its criminal, just like the food piramid that is on the wall of every hallway in my kids schools.